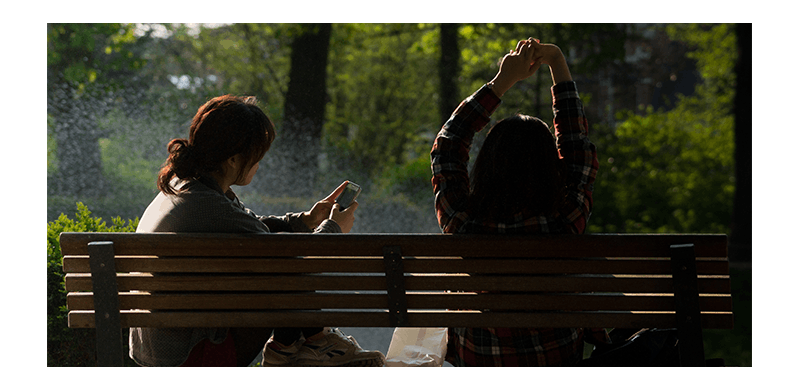 10 ways to process my information digital
I moved my paper forms to my mobile device. It made me realize how much more structure and freedom digital information processing gives to my work life. But using digital forms is only one of many ways how to process my information digital. So today I will tell you about 10 awesome possibilities that can change your life!
1.Evernote

Those who still have not downloaded this app, you really have to reach out to your phone and do it now! Use notes to write, collect images and create checklists on the go. Evernote is a workspace that lives across my phone, tablet, and computer. It is the place I can write free from distraction, collect information, find what I need, and present my ideas to the world. It makes my life so much easier, because I can add pictures and notes, share it with my colleagues and friends and I always have my notes with me. On top of that I don't have to worry about making presentations, because my notes will be turned to presentation with just one click. I actually didn't even realize what I am missing before I started using Evernote.
2. MoreApp

As I already told you, I use MoreApp instead of the tedious paper forms! MoreApp is a tool to digitalize paper forms. With MoreApp you have access to every form at any location. Eliminate incomplete or incorrect completed forms. I can use the photo camera, date/time, username and geolocation in my forms. It saves me a lot of time, since I don't have to double entry any data or spend time on picking up and dropping off paper forms!
3. Confluence

Working with documents just got fun! Confluence is a place where work becomes teamwork. I use it for creating, organizing and discussing work with my team. Confluence makes it possible to capture knowledge that's too often lost in email inboxes and shared network drives. But in Confluence the knowledge is easy to find, use, and update. Instead of keeping track of thousands of documents I am or have been working on, I add them to Confluence and they are always accessible to me and my colleagues. I can comment on documents or help editing my colleague's files. I can keep track on the progress and changes made to the document. Has it ever been more convenient to work in a team? I don't believe so!
4. JIRA

Tasks, ideas, and requests are often hidden in documents, people's heads, and deep in your inbox. We use JIRA to capture and organize the team's issues, prioritize them and take action on what's important. It has never been easier to stay up to date with what's going on around me. JIRA makes all of this effortless, so the team can spend less time managing the tasks and more time building great software. I can now plan, track and work smarter and faster. At my desk or on the go with the new mobile interface, JIRA helps the team get the job done.
5. MailChimp

Sending a lot of emails? Newsletters? Direct marketing mails? More than 7 million people and businesses around the world use MailChimp for that. And me too. MailChimp's features and integrations allow me to send marketing emails, automated messages, and targeted campaigns to my mailing lists. And the detailed reports after sending the emails help me keep improving over time. Creating beautiful emails is as easy that you can even let a kid to try it out!
6. App Annie

App Annie was a wonderful discovery. Before using App Annie I was doing all the research about my app store's marketing manually. It took so much time what I could have spent on doing the real work. App Annie does the math behind app stores for you. It is clear and easy to use for everyone who is looking for the statistics behind their app stores positions. You can look into the keywords that people use to find your app and see the performance today and over time.
7. Hootsuite

Hootsuite helps me to manage my social media platforms and screen when my keywords are used in different social media channels. It is a great tool to stay in contact with my followers and potential customers! It is a really easy way to do it all at once, without logging in to every account.
8. Pinterest

Pinterest has made it really easy to collect pictures and articles where I am interested in and can read or use later. It also works on all of my devices so I always have my pictures with me when I need them. With links to the more or less original source. It is also great to share my own awesome infographics and pictures with the people who are interested! It is truly inspiring.
9. Piktochart

Do you want to create your own infographic, flyer or banner? I always use Piktochart! I can start with a template or create my own form scratch. It has so many icons and designs I can use to make my infographics fun and playful! It makes it so easy, so the user doesn't even have to be a designer. It is also web platform based tool, so I can access my 'art' from every computer and don't have to worry about sending and storing the files!
10. Fleep

Are you doing business all over the world? Fleep is an amazing office messaging tool that takes messaging to another level! Founded by ex-Skypers, Fleep is a messaging service that fills the gap between email and various IM/texting services. They have taken the email's ability to contact anyone and marry it with real-time messaging. While with other messaging tools often keep the chats only between the team and company members, then with Fleep I can easily add non-users to conversations by their email address. Until they join Fleep, they see the conversation as an email thread. It also makes it easy to include people into projects who aren't yet Fleep users. And other good news: it integrates with Google Hangouts!
As you see, there are many amazing tools that make my information processing easier than ever before! No more paper, double documents, lost pictures or logging into all your social media channels. So much more time to dedicate myself to the parts of my job I really enjoy!
Did I miss any of YOUR favorites? Let me know!