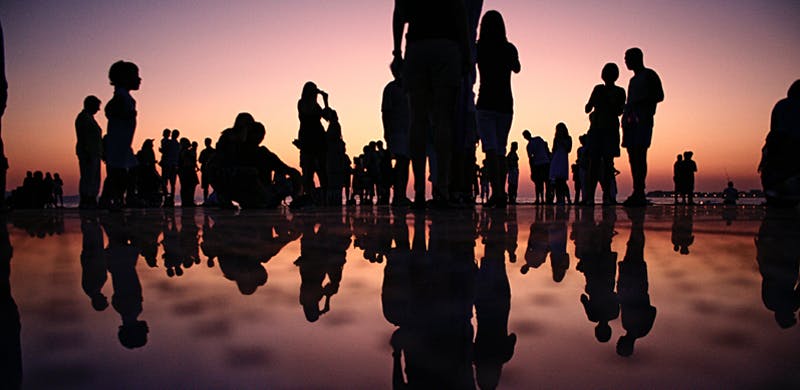 15 Useful Tips to Contribute to Society
We interviewed our team to get to know how they contribute to society. Read this article to discover the 15 useful tips from the MoreApp team!
MoreApp is a tool used by companies to optimise their processes using digital forms. In a more general way, we love to help companies but also society in general. We stand for a better world. Keep reading to discover the team's best tips!
"MoreApp Team, What are your Tips to Contribute to Society?"
Let's discover the tips of our team members! 
Thom: "I care about people and, if possible, I help everyone I can. I like being kind, positive and grateful." 
Denise: "In Malaysia I did volunteer work in a home for disabled children without parents, just playing with them made their day! In Rotterdam I organise clothing swaps for friends; one girls trash is another girls treasure." 
Dirk-Jan: "I often go for a walk through the village or on the beach in the evenings and take all the garbage that I see. These are often bags full of plastic, cans and cigarette packets that would otherwise end up in the canal or the sea. That's how you make your own place of residence cleaner, and therefore more fun to live in 👍🏼. "
Mindy: "My family adopts animals from shelters, I also donate to animal foundations. I take care of myself, so I can take care of others. I would never throw anything on the street. On top of this I also work at an environmentally friendly company 🌿!"
Vladimir: "Starting with yourself is key, reduce, reuse and recycle." 
Johnny: "I organised a Kingsday children's fair!" 
Joël: "I signed up for the Be My Eyes app. I can receive calls from blind people in order to help them with a specific question." 
Inaas: "In the supermarket I helped a person at the cash register, who was just short a few cents to pay for his groceries. I also like to spend time with my family." 
Maaike: "Every year I collect for the Dutch Cancer Society together with my mom. In the supermarket I help elderly if they can't reach out to products. At home I clean the porch of my flat, so it's clean for me and for the other residents." 
Arnau: "Every year, I help the Spanish Magic Kings to deliver presents to the kids!" 
Clara: "I collaborate in food donation, organised by organisations in my city, to help people that cope with economic difficulties. Also, I give clothes that I do not use. On a daily basis, I try to be kind and help the people around me." 
Adèle: "Every 6 months I give a way books and clothes that I don't use anymore. I am happy to know that it will be used by someone else! Also, smiling is a good way to make someone happy and contribute to a better day 😀." 
Vitor: "My way of contributing to the society is being respectful to others." 
Sabrina: "Back home in Venezuela, I try to donate blood at least once every semester. I do this not only because I know how many people are in the need of it, but also because it makes me feel better with myself since I know I am helping other people and I get free biscuits every time I go." 
Julian: "I clean the stairways for other people in my house. By doing so I help others to live in a cleaner environment."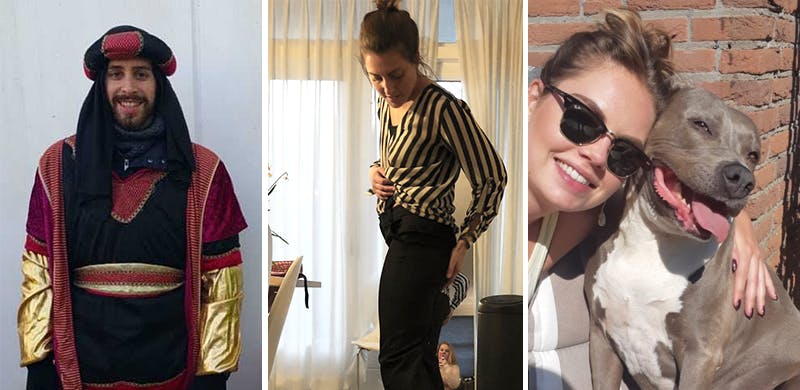 From left to right: Arnau as a Magic King, Denise trying an outfit at a clothing swap, Mindy with her adopted dog. 

As MoreApp we contribute to society in the next ways: 
1. Our users from all over the world save a lot of paper and water by using digital forms instead of paper forms! 
2.We support different charities, like the Cancer Society in The Netherlands, the Voluntary Fire Department in Chili Voluntary Fire Department in Chili and a Nicaraguan charity that helps micro-entrepreneurs.
Tell us about Your Tips
We are curious about your tips to contribute to society! Go to our social media accounts to share them with us: Twitter and Instagram!
You also can start helping your business by going digital using MoreApp, sign up for free! 
Adèle Retaillaud and Denise Ermes