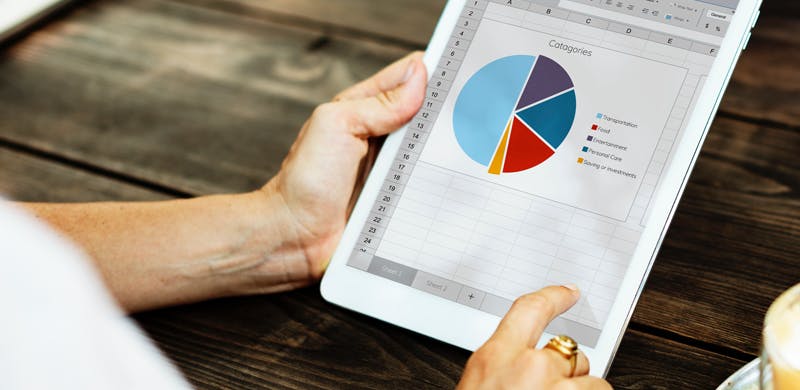 Integrate your current ERP with MoreApp
Nowadays, it's impossible to ignore the impact of ERP in today's digital business world. It is a strategic decision that adds value to the automatisation of business processes and aligns with the digital trend. 
What is ERP?
Enterprise resource planning (ERP) is a software solution that allows businesses to integrate all core functions in order to streamline processes. I'm sure you are still unclear about the meaning so, try to think about all the processes that a company goes through in their day-to-day operations, including accounting, order and inventory management, human resources, customer relationship management (CRM) and beyond. At its most basic level, ERP software integrates these various functions into one complete system to streamline processes and information across the entire organisation.
ERP is usually referred to as a business management software used by organisations to collect, store, manage, and interpret data from many different business activities.
How does ERP work?
ERP software typically include an integrated system that operates in real time. The central feature of all ERP systems is a shared database that supports multiple functions used by different business units. In practice, this means that employees in different divisions—for example, marketing and human resources—can rely on the same information for their specific needs.
Basically, ERP provides an integrated and continuously updated view of core business processes using common databases maintained by a database management system. ERP systems track business resources—cash, raw materials, production capacity—and the status of business commitments: (purchase) orders and payroll. The software system shares data across various departments such as manufacturing, purchasing, sales, accounting in order to facilitate the information flow between all business functions and manage connections to outside stakeholders.
How can ERP help your business?
ERP enables companies to address concerns proactively and drive improvements. It improves financial compliance with regulatory standards and reduces risks. As enterprise data and processes are correlated into ERP systems, businesses are able to align separate departments and improve workflow. 
Efficiency: ERP systems will improve efficiency by eliminating any repetitive task and reducing the need of manually entering information. 
Productivity: you will increase productivity by eliminating redundant processes and tasks through automation.
Customer Service: Improve interaction and relationships with customers, through faster, more accurate access to customer information tracking.
Collaboration: Centralised data supports interdepartmental collaboration.
Scalability: Structured ERP systems allow the addition of new users and functions to let the initially implemented solution grow over time. When your business is ready to grow or needs more resources, enterprise resource planning software should be able to facilitate that growth.
Cost Savings: ERP software reduces administrative and operations costs. It allows manufacturers to proactively manage operations, prevents disruptions and delays, breaks up information logjams and helps users make decisions more quickly. 
Competition: Stay on top of the technological innovation, ahead of your competitors.
Security: Accuracy, consistency, and security of data will be improved. Keep data safe and regulated with built-in security.
Integrate MoreApp with your current Software
You can integrate your current software with MoreApp. Use Hooks or the API to Integrate MoreApp with tools you are used to. It is possible to connect MoreApp with your existing systems. Next to the standard export possibilities (email, PDF and Excel), MoreApp has an API's that supports the integration with your CRM, ERP, or other back and front office systems. For example: Microsoft Dynamics, Exact, Atlassian, Salesforce or SAP.