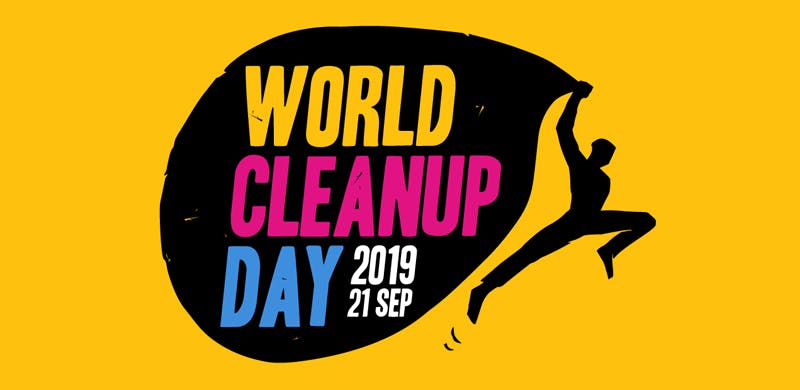 Everything You Need to Know About World Cleanup Day
MoreApp cares about the environment, that is why we support "World Cleanup Day". This day is organised by movements from around the world, all on September 21. Discover everything you need to know about this global civic action to protect the planet from waste. 
More and more action days are organised to tackle environmental issues. "World Cleanup Day" is one of them. With this blog we want to raise awareness about the worldwide clean up action and contribute to a cleaner globe. Keep reading to discover everything you need to know about this movement. 
What is "World Cleanup Day"?
The "World Cleanup Day" movement started in Estonia, in 2008. Year after year, it has gathered more and more people from all parts of the world, who joined to get rid of the planet of trash. Last year, 18 million people gathered across 157 countries to collect waste on the planet. The main objective is to collaborate and cooperate towards the same goal: cleaning the planet. No matter what country you live in, no matter what your job is, and no matter what age you are, we all live on the same planet, everyone can participate. Every kind of barrier vanishes and that's also what makes "World Cleanup Day" beautiful. 
Good Reasons to Take Part in "World Cleanup Day"?
Living on the same planet, we call Home.
Keeping the most beautiful places such as beaches, forests, rivers and cities, waste free.
Giving the next generation the ability to preserve our environment. 
Having fun while cleaning! 
Finding solutions instead of focusing on the causes. 
Being part of a worldwide collective action. 
How Can you Join the Movement? 
We already signed up for the biggest waste collection day, what about you? 
Register on the World Cleanup Day website to get ready for the September 21, 2019. 
Meanwhile, discover the tips and tricks from the MoreApp team to reduce plastic waste. 
Adèle Retaillaud
Source: World Cleanup Day website