Kraft Heinz Saves Time Using an Audit App
The world's fifth-largest company in the food industry has taken the digitalisation path. Discover how Kraft Heinz optimised their data collection with MoreApp. 
Kraft Heinz uses MoreApp's audit app to inspect the points of sale and track their products in the supermarkets. Discover all the advantages that MoreApp brought to Kraft Heinz!
A Global Company Going Digital
Within Kraft Heinz portfolio, Ketchup is the most iconic product, strongly recognized worldwide. However, they also count on very important brands such as Philadelphia Cheese and Mac & Cheese. In Costa Rica, they have located a production factory as well as the subsidiary that gives support to all countries in Central America with 253 employees.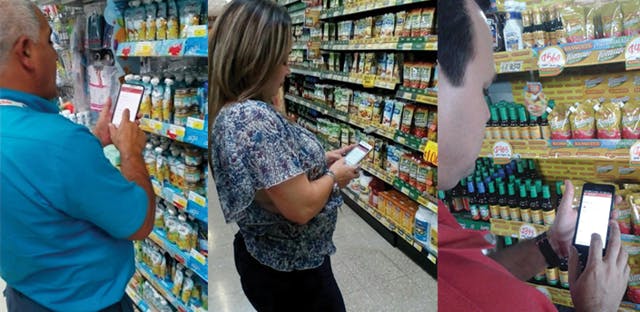 Audit App to Track Pricing Evolution
Kraft Heinz works with the audit app from MoreApp to fill in forms to track the evolution of prices of their products at all the points of sale. The company also inspects the shelves of their main product categories, merchandise and other promotional items. Using MoreApp, the data collection process goes easier and faster. 
"With MoreApp we have gained a lot of speed when capturing data. We have reduced the time of data collection to half at every point of sale!" - Mónica Vasquez
Why Did Kraft Heinz Take the Digital Path? 
For a simple reason: Kraft Heinz no longer wanted to work with a paper form. In order to continue and improve business excellence, they had to get rid of paper and bet on technology. While carrying out audits at the points of sale, paper forms can be really tedious to use. That's why Kraft Heinz opted for an audit app.
Optimised Data Collection
Kraft Heinz needed to optimise the data capture process in order to make the field agent's work easier with an easy to manage and reliable digital solution. Kraft Heinz monthly transfers the captured data from the point of sales to Excel and soon they will implement a new Business Intelligence system.You can integrate MoreApp with any other IT system. 
"The customer service of MoreApp is unbeatable and thanks to the versatility of the product, the tool is adapted to the needs of the customers." - Monica comments.
Would you like to ease your agent's work and optimise your data collection process? Click here for more information about our pricing plans!