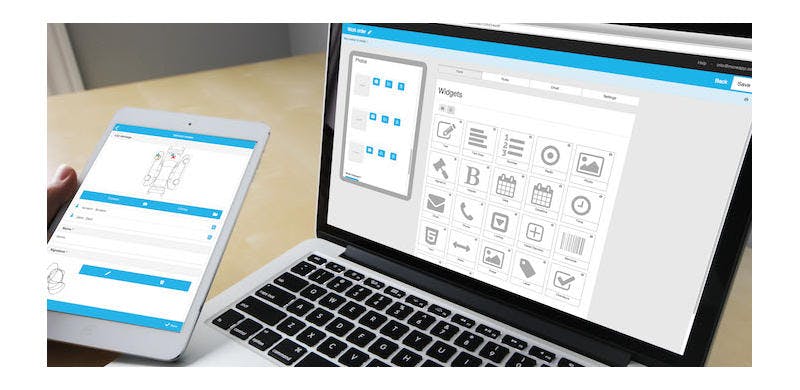 Work order app
A work order or job order is an order received by an organization from a customer, client, or an order created internally within the organization. Work orders are used for products or services. Use MoreApp to build your own work order app for capturing customer details, materials, and work hours on your smartphone or tablet.
Digital work orders are used by field workers to to capture information on location and share it with the office people. Dispatchers use it to schedule jobs and assign them to field workers. The digital work order captures customer and job information. It also summarizes labor and materials used to complete the job.
Why choose a work order app?
Digital forms have many advantages. Compare a work order on paper with a digital work order: Your process will be smooth, less error-sensitive and much more efficient. In addition, digital forms eliminate the need to double-enter the information, which makes the process cheaper. Digital forms are easy-to-use and creating a digital work order with the Form Builder doesn't require any special skills. Your data is always secured and you can use the digital forms at every location, online and offline. It is also possible to create your own PDF layout. With MoreApp forms you can add rules to a form, this makes the forms smarter, easier to use and impossible to skip required fields.
Digital work orders' added value
Digital forms are much smarter than paper forms. You are able to:
Add photos and signatures
Scan barcodes
Add an automatic location and time-stamp
Add rules to make the form smarter
Add a pin widget to specify positions on a map, floor plan, or photo
Import customers and materials into the form (CSV or API)
Send an email with a PDF report to your colleague or customer
Build your own work order app and integrate the app with your existing software for the most effective way of working!