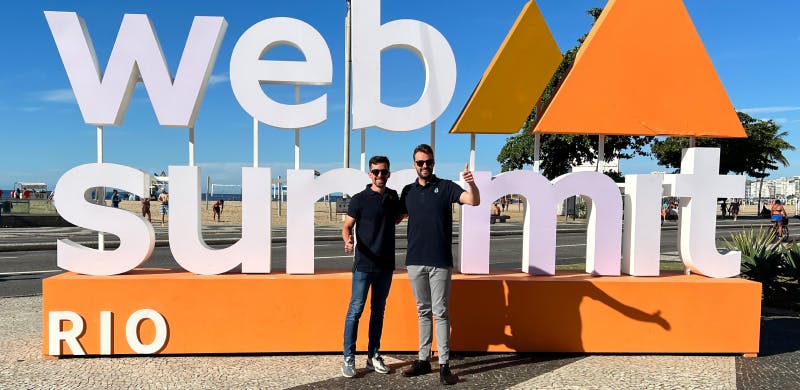 The Future of MoreApp in Brazil and Highlights of Web Summit Rio 2023
What is it like to join a Dutch Trade Mission? MoreApp's CEO Thom Bokelaar and CRO Arnau Abadal were lucky to be part of it. As part of the Dutch Delegation of the NBSO Network, they attended the first Web Summit 2023 in Rio de Janeiro, one of the biggest tech events. Find out why this event is important for MoreApp's goals.
Get in Touch with the Dutch
A warm welcome was given by the Consul General of the Kingdom of the Netherlands. Twenty of the most innovative start and scale-ups in the Netherlands were part of the Dutch delegation. Each company has an interest in expanding their business in Brazil. It was an honour being part of this group of entrepreneurs and a great opportunity to showcase our Product and expand our network in Latin America. As MoreApp wants to accomplish more growth in the Brazilian market with local distributors, an extensive network and thorough market research are essential parts of our strategy.
"Our time at the Web Summit 2023 in Rio de Janeiro has been an amazing journey. The warm hospitality of the Brazilian people was a highlight. Same as learning about the emerging potential of the Brazilian market. With significant investments in the Energy and Infrastructure sector and our existing expertise in these sectors and the Construction sector, we see a clear pathway for MoreApp's expansion. We're seriously considering Brazil as the location for our next office."
Thom Bokelaar
CEO, MoreApp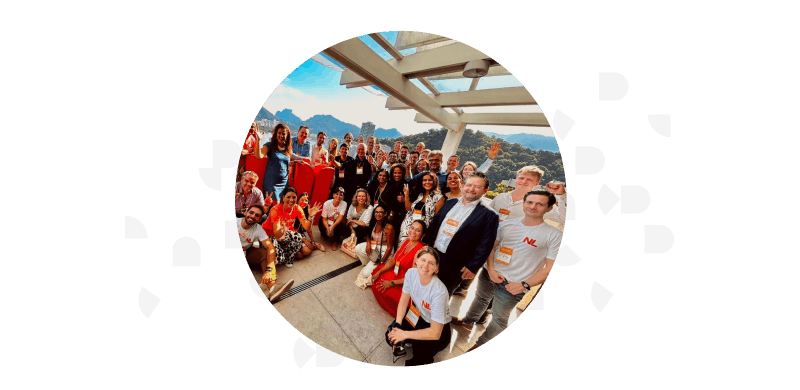 The highlights of Web Summit 2023 in Rio de Janeiro
Learning from inspiring keynote speakers and getting tips to transform your business is one of the main goals when attending an innovative event like Web Summit. Our CRO Arnau sums up some of his highlights of Web Summit 2023:
1. Meeting the entire Dutch Delegation at the Kick Off
Getting in touch with the Dutch is truly possible all over the world with the NBSO Network as an important connector.
2. The Diversity and Inclusion panel hosted by Techleap with Paolo Grazia as one of the speakers.
Good to know the Netherlands is aiming to become the most DI tech country in Europe. Diversity should be embedded in the DNA of a company. MoreApp also continues to focus on diversity and inclusion and keeps improving internal communication for better collaboration.
3. Always put security first. 2023 will be the year of SaaS security according to Amit Yoran, Brittany Kaiser and Jager McConnel.
For MoreApp, this is already one of the core values and will always get our highest priority. At MoreApp, we understand that security and data privacy are not just buzzwords but critical pillars that form the foundation of trust in today's digital landscape.
"Attending the Web Summit in Latin America was amazing! With Brazil's 'Go Digital' agenda, we aimed to find distributors and get inspiration from the most important tech trends. The results were fruitful as we made valuable connections, developed crucial market intelligence, solidified key partnerships and laid the groundwork for future success."
Arnau Abadal
CRO, MoreApp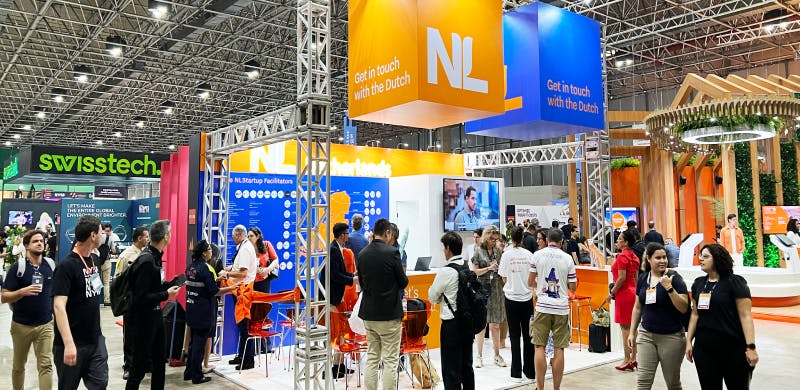 Why is the Brazilian market important for MoreApp?
MoreApp has a current presence in the Brazilian market with customers and strong alliances that want to take MoreApp to the next level. Attending the Web Summit in Rio contributes and aligns with our goals to expand in Latin America. Why is now an excellent time to explore the opportunities in Brazil?
The Brazilian economy is becoming more stable and has turned into one of the largest and fastest-growing economies in the world
The Brazilian government is putting the focus on innovation and digitalisation
The Brazilian government has been taking initiatives to promote entrepreneurship, innovation and foreign investments
We at MoreApp strive to do 1% better every day. Currently, MoreApp is helping the market from Europe, we are now defining the next steps for promising collaborations in the future. With a country highly focused on digitisation and a fast-growing economy, now seems like the right time to explore new opportunities for MoreApp.
What impact can MoreApp make?
The biggest industries in Brazil are at a tipping point of digitisation. Complicated paper forms such as checklists and inspection forms are used for industries like mining, services and manufacturing. MoreApp's digital forms offer the solution for field services and can help local businesses save time and improve collaboration drastically.
Want to find out what MoreApp can do for your business in Latin America? Get in touch with our Team for advice.