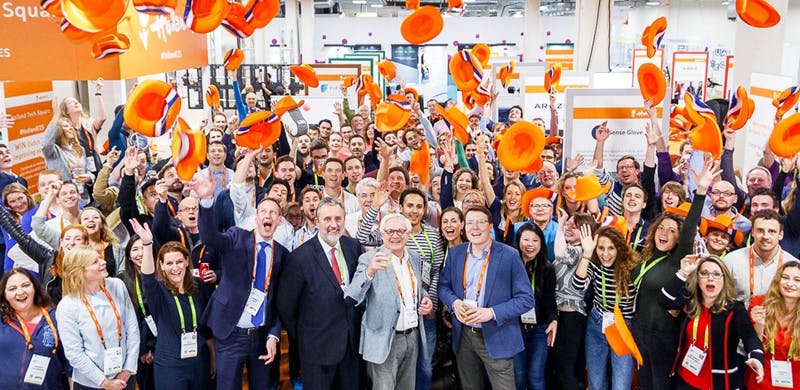 Trade Mission to Hannover
MoreApp has the privilege to travel together with Prince Constantijn of the Netherlands to the biggest High Tech Fair in the world from April 23rd until April 27th: The Hannover Messe in Germany. With this fair, MoreApp will strengthen their position in the German market and inspire more people to use digital forms.
Each year, the Hannover Messe takes place and is known as one of the leading fairs in displaying industrial technology in Germany among startups. During this fair, more than 200.000 visitors from 90 different countries attend the event to do business or to get in contact with startups from all over the world.
This year will be the 33rd edition of Hannover Messe, focusing on the subject 'Integrated Industry - Connect & Collaborate', which focuses on the interaction between automation and energy technology, relevant for companies that are interested in blockchain, sustainable energy solutions and brain/computer interface. Because digitalisation in several economic sectors becomes more and more important in the coming years, the fair has became a very interesting platform.
MoreApp Digital Forms
During this fair, MoreApp will show the visitors that its product has great potential and that digitalisation of forms brings a lot of advantages. Paper forms that get lost causes companies to make extra costs and it requires extra effort to recover these forms. With the digital forms of MoreApp, making forms and filling in forms like inspections, surveys, work orders and others becomes more efficient and much more fun to do!
Besides the amazing tool that MoreApp offers, it is also very secure. Last year, MoreApp has received the ISO 27001 Certification and MoreApp is GDPR compliant, which makes MoreApp secure according the international laws on data security.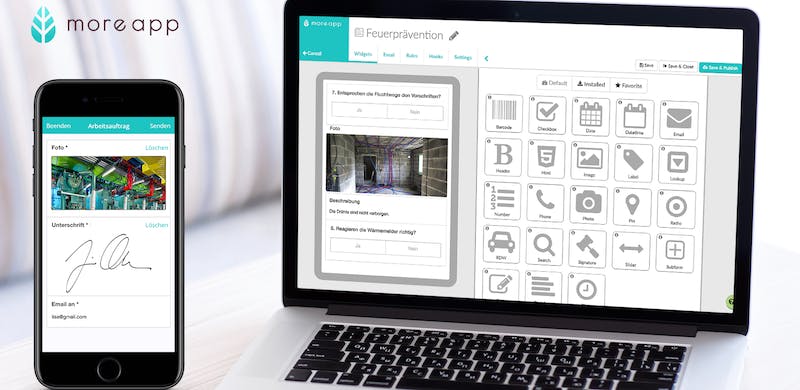 Location & Date
The Hannover Messe will be held from April 23rd till April 27th on the Hannover Fairground, in Germany. A variety of Dutch tech startups will have a stand at the Holland Startup Pavilion, located in hall 017, stand B61.
If you want to visit Hannover Messe and you don't have a ticket yet, you can use this promotion code for a free ticket! When you will visit the Hannover Messe, don't hesitate to visit our stand and we will briefly explain to you how MoreApp can optimise the efficiency of your company!