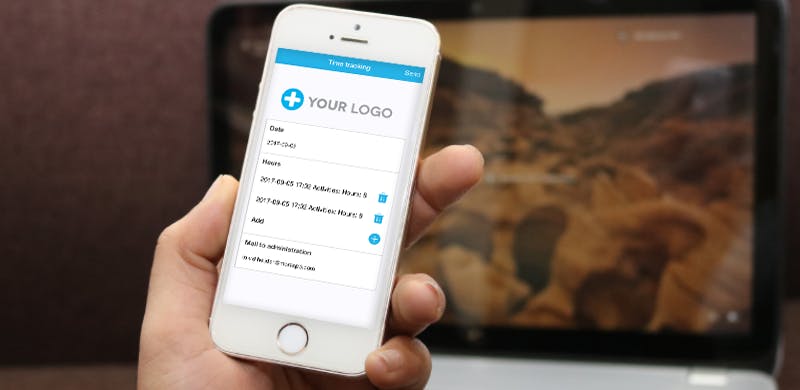 Your Form for Time Tracking
Simple, clear and fast. That is working with a digital time tracking form. In a few seconds your office receives a digital overview and can send the invoice right away.
Time Saving
A digital time tracking form will help to get rid off paperwork and will save you a lot of time. Just fill in the date, track the time you worked, add the activities and send it the form to the administration. They immediately see a digital overview of the hours. You use digital forms offline as well as online.
Benefits Digital Time Tracking Form
Simple to use
Clear
Time saving
Can be used offline
Digital Time Tracking Template
In the MoreApp Marketplace you can download a template of a form to track your hours. Below you can see how the form looks like in the app.
Time Tracking Widgets
To enhance your digital time tracking form you can use the Stopwatch-widget or the Time-Difference-widget!