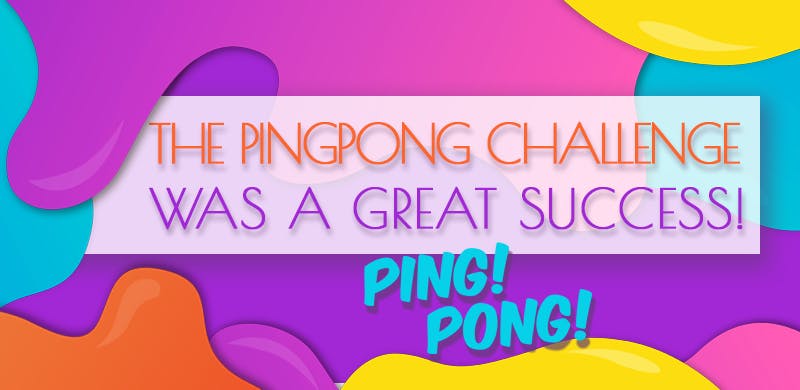 The Ping Pong event Afterglow
After weeks of planning, the MoreApp Ping Pong Challenge finally took place on December 12th!
The feedback was overwhelmingly positive and people couldn't be more excited taking part in the challenge. The beer and catering proved to be very popular among the crowd. Take a look at these pictures for a snapshot of the event.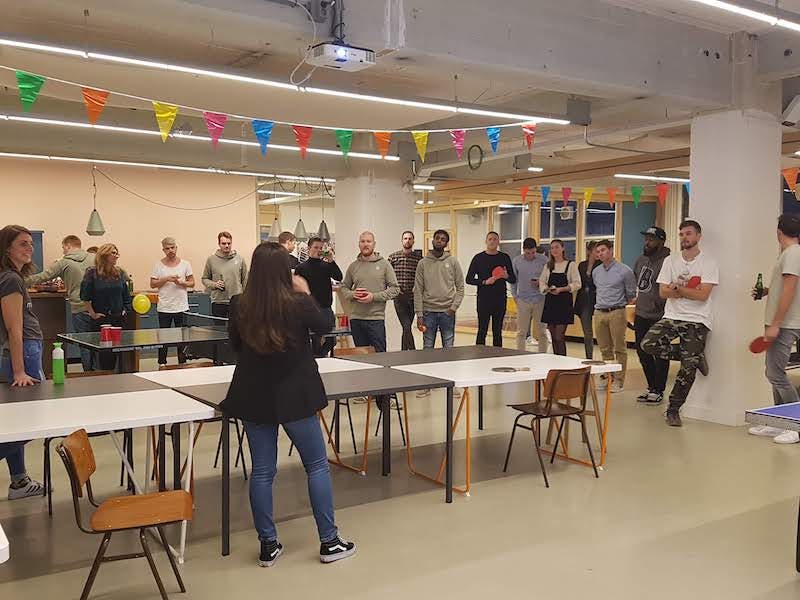 Our colleague Inaas hosting the event for the first time! She did a great job.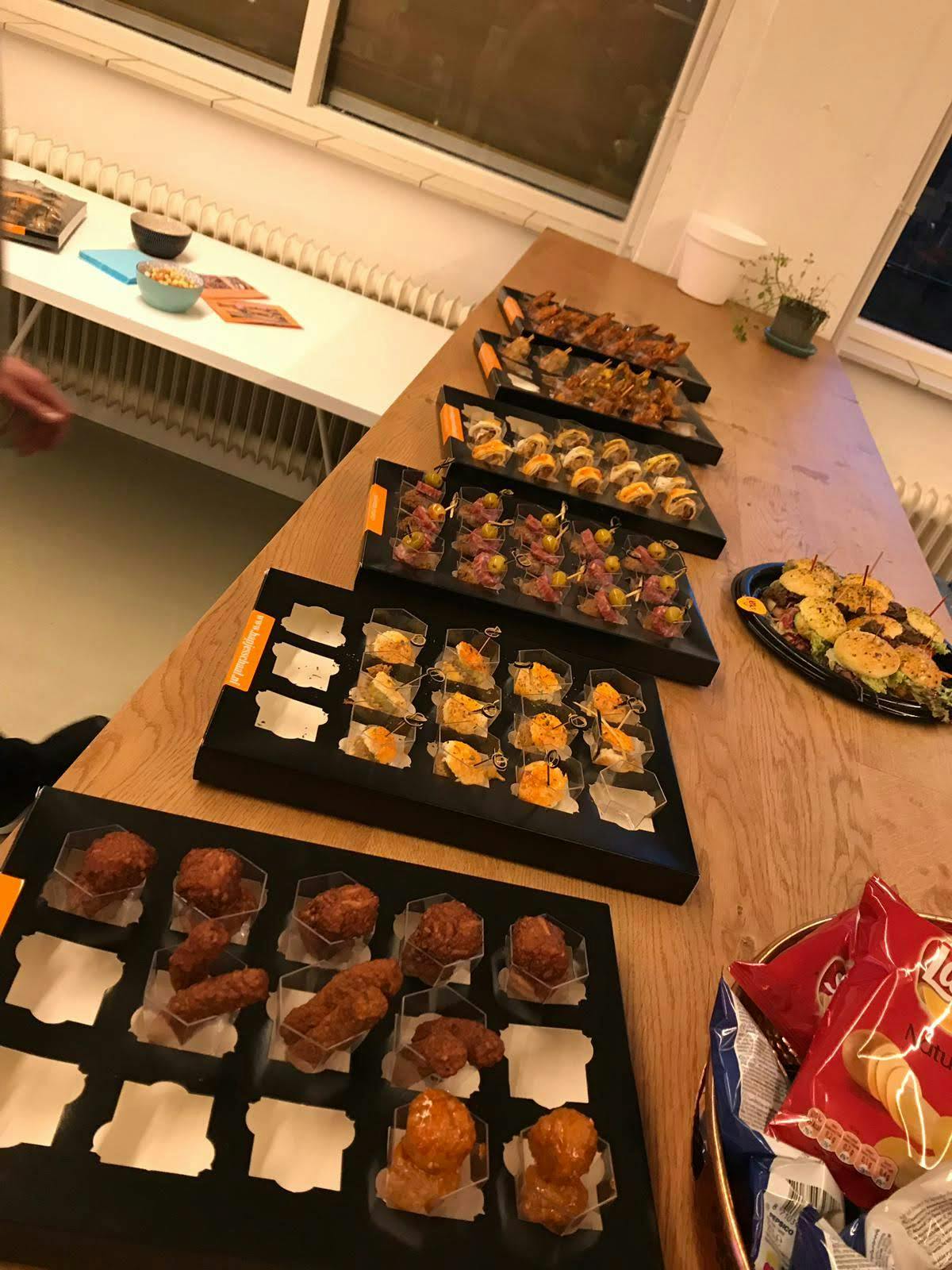 People couldn't get enough of these "hapjes". The catering was very well-received!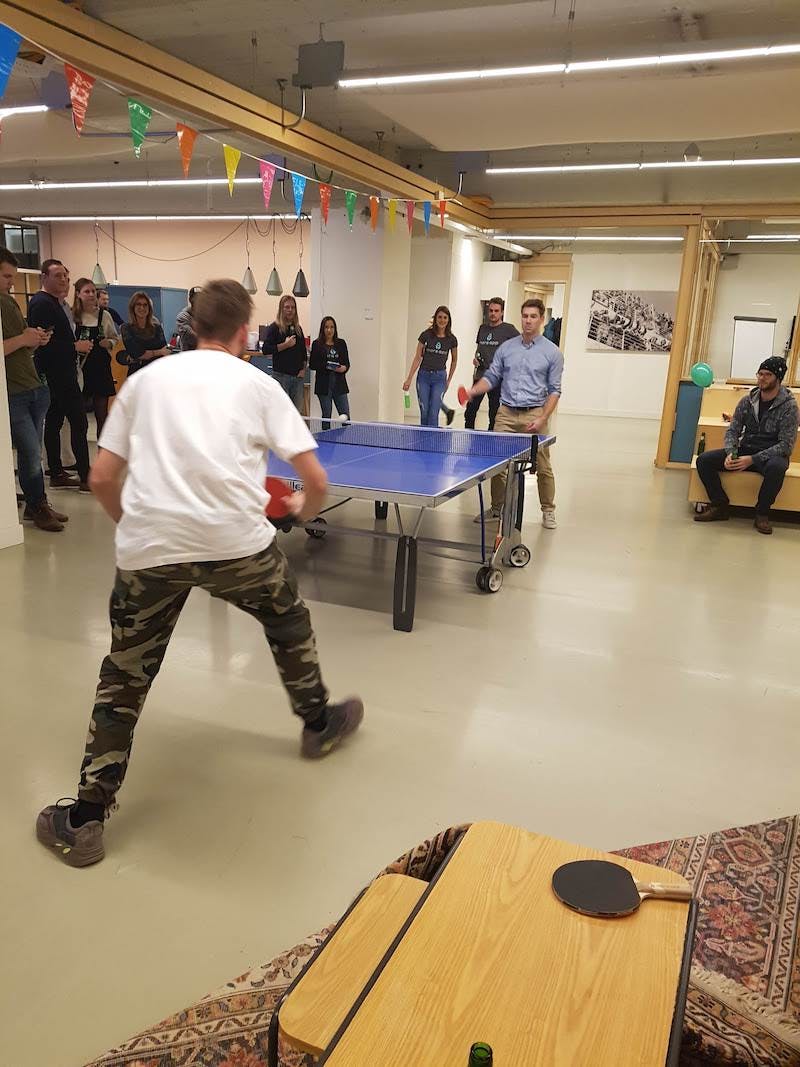 Participants eagerly anticipating the winner of the Grand Finale!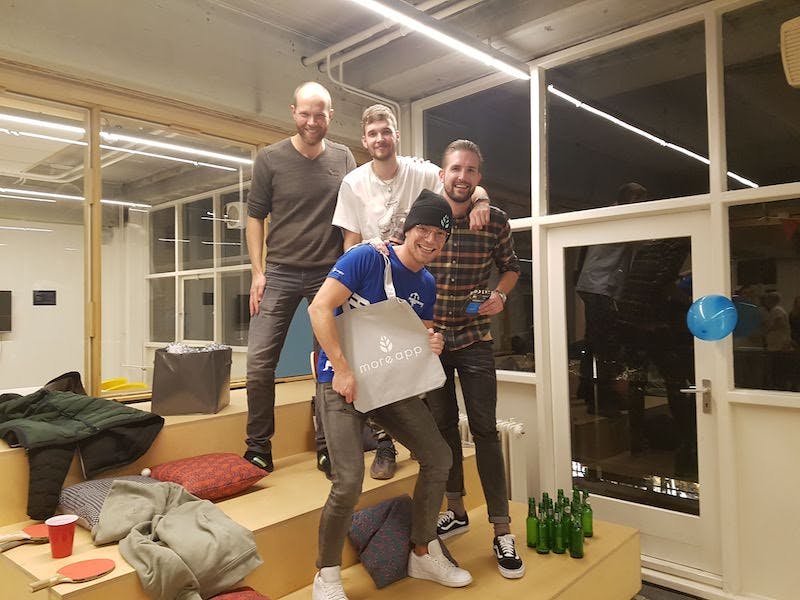 Our 4 winners from both rounds.
Round 1: First place - Auke. Second place - Mark
Round 2: First place - Jeroen. Second place - Roy
A massive thank you to Frans Jan again, for sponsoring the first place prize and also HIG for the ping pong tables!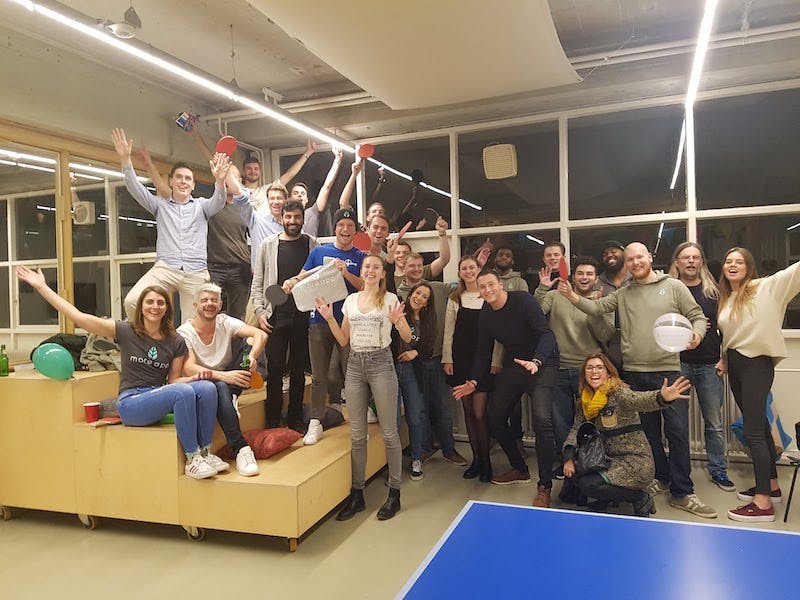 The participants of the event. A big thank you to everyone who came. It was so much fun. See you again next year!