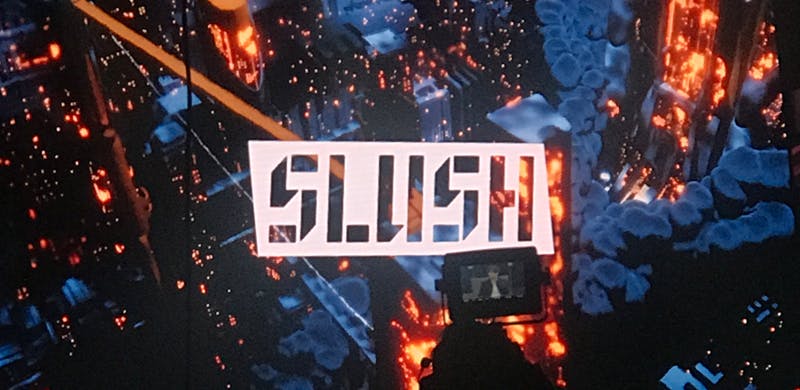 The Afterglow of Slush 2018
On December 4th and 5th we got the chance to join the Trade Mission to Helsinki. Here you see the photos of the eco-event Slush, the karaoke and sauna!
It was fantastic with the Dutch delegation in Finland. The entire Trade Mission, including the Holland Demo Booths, was wonderfully organised by the Netherlands Enterprise Agency. The Trade Mission from earlier this year, to the Hannover Messe in Germany, was so pleasant that we decided to also participate in the event for tech startups, Slush!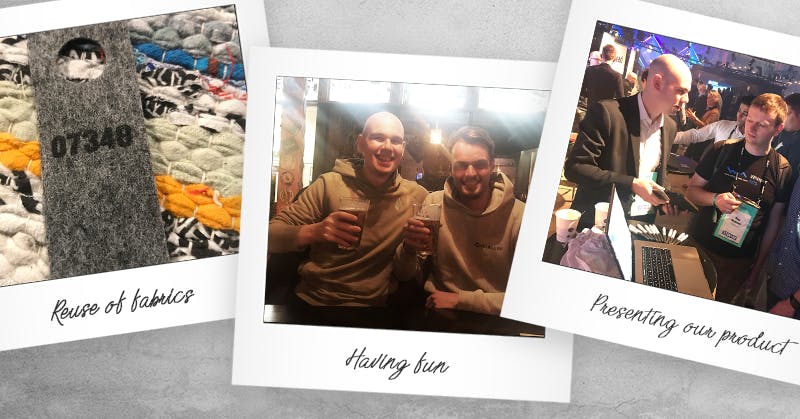 The fabric of last year's carpet is being reused for this year's wardrobe tickets!
Vladimir and Thom say 'Kippis'!
Vladimir explains everything about our Form Builder and digital forms app to everyone who is interested!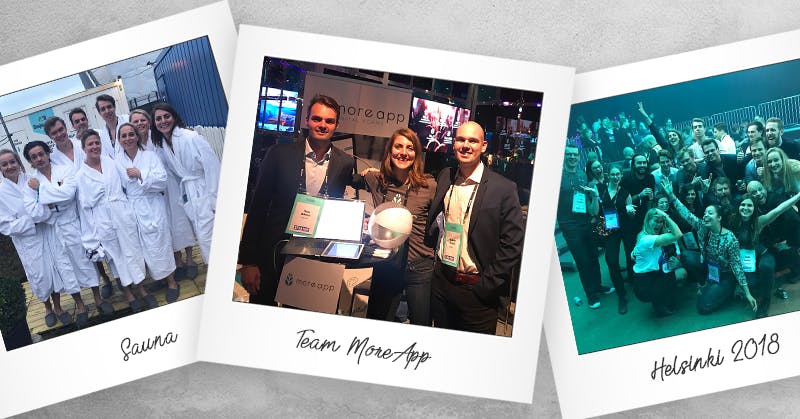 In Finland, the land of saunas, almost everyone has a sauna at home. At the event there is a real sauna village. Networking in such temperatures was a whole new experience for us.
Thom, Denise and Vladimir as deputies of MoreApp at the Holland Demo Booths.
After the second day, Slush transforms the fair to a large afterparty with different stages, with lots of nationalities together getting their groove on!
Thank you for the unforgettable experience!