MoreApp Goes Mallorca - Our First Team Event
MoreApp's first team event is a wrap! At MoreApp we work as a team and celebrate like a team. What better way to celebrate than by bringing all offices, Rotterdam, Berlin and Barcelona, together for the first time. Time for team building activities, tapas, celebrations and of course digital forms at a very special location!
Usually, the MoreApp team communicates actively using Slack and other digital tools. This time all employees met up in Palma de Mallorca. MoreApp encourages people to grow and develop themselves. All our interns were able to show their amazing organisation skills by taking full responsibility for the execution of the event.
Teamwork makes the dream work 🤩
One of our main goals is to boost employee collaboration. What better way to work on this with team building activities? In the beautiful harbour of Palma de Mallorca, we got to know each other better by playing a series of fun games. We kicked off with a fantastic pub quiz full of fun facts about each other, which resulted in some great laughter and bonding together.
Hidden talents 🥇
Funny nicknames, exciting facts and hidden talents are no longer hidden. If anything brings you closer it is knowledge! During these days, lots of exciting information has been shared and we got to know each other a lot better. We don't kiss & tell though.
Favourite widget of the trip: Photo-widget 📸
Not to be missed during our event: MoreApp's digital forms! There was even a whole game created that involved one special widget: the Photo-widget. Recreating photo scenes through the city while using the Photo-widget showed we have visionaries, models and a lot of competitive people in our team.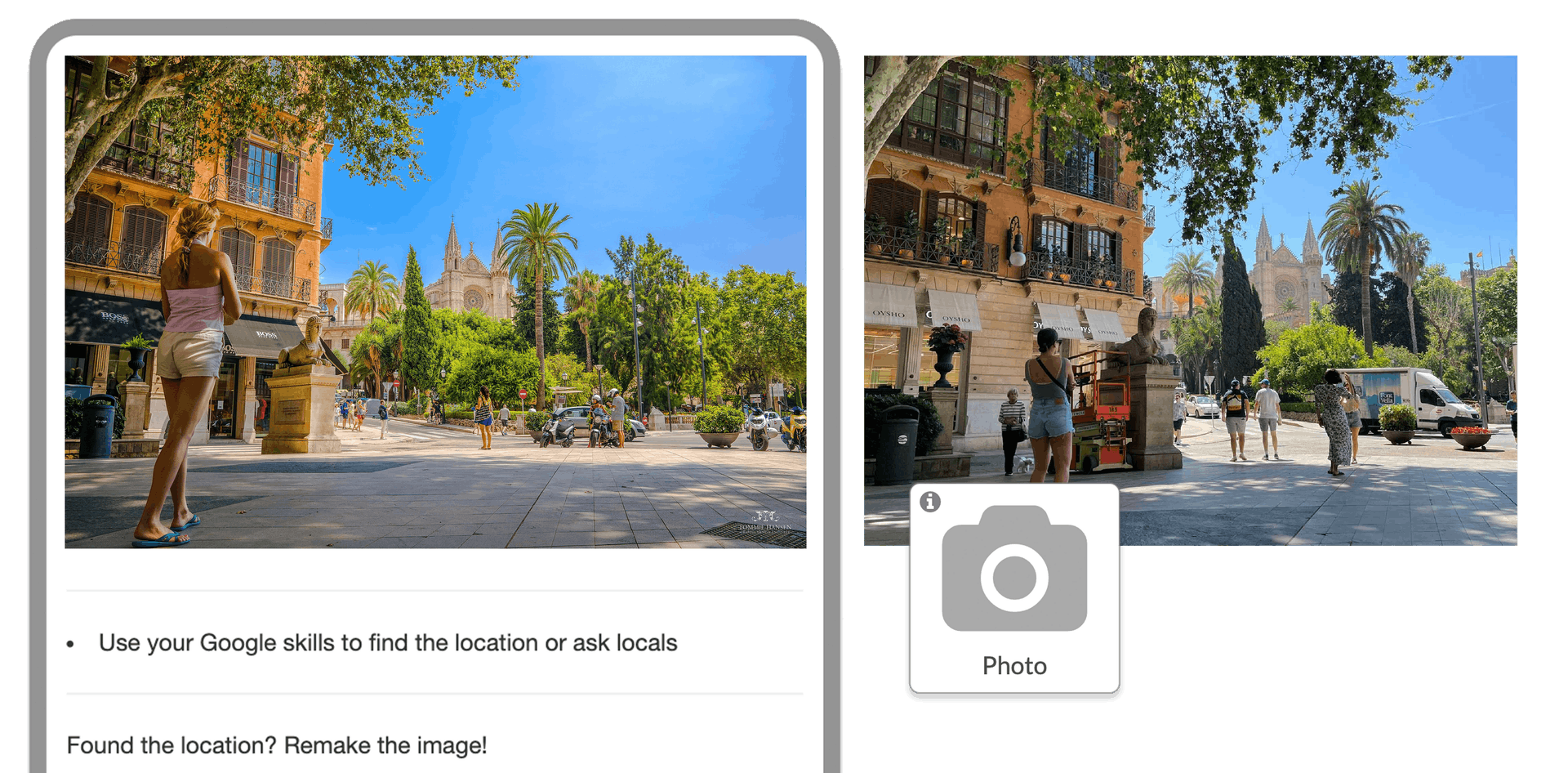 For what else did we use our digital forms?
We used our questionnaire for the pub quiz
Our Special request form could be used to collect information regarding flights
Activities wouldn't be as fun without the Photo-widget
We used our Evaluation form to gather all feedback
Why is Team Building important for MoreApp?
Team building helps to form a strong connection. It benefits the day-to-day work activities and the overall working relationship. Why else is Team building important for MoreApp? It is a way to:
Improve employee collaboration;
Improve communication by connecting remote teams;
Uplift team spirit;
Encourage innovation and creativity.
Do you want to know more about the people behind MoreApp? Check out our About Us page! Find out more about our upcoming adventures and follow us on social media.