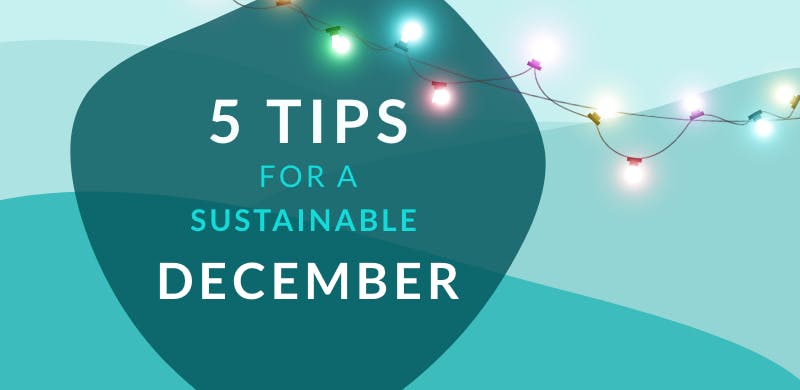 5 Tips for a More Sustainable December
At MoreApp we support initiatives that have a positive impact on the environment. We all try to reduce our ecological footprint and we praise great new initiatives. Our team happily shares five useful tips for a sustainable December. Together we can make the world a little better.
Secret Sustainable Santa
Instead of buying a new present for secret Santa, you may already have a cool gift at home that you haven't used before. Give your presents a second life, you might make someone else very happy with them. Plus trading is better than buying something new! At MoreApp we are a big fan of this new secret Santa edition which is a lot better for the environment and results in just as cool presents as when bought new.
Tip 1: "Swapping is the new buying! And cooking a delicious vegan Christmas dinner is another great tip for a "green" Christmas."
Dirk-Jan
Chief Technology Officer
Thrift Christmas shopping
All the shiny new balls and decorations are mesmerizing, we know all about it. But if you want an original Christmas tree this year you can find some pretty cool stuff at thrift shops. Give some Christmas decorations a second chance to shine in your tree or house, without feeling guilty about buying something new. And that new Christmas outfit? You might spot one at the thrift shop as well!
Tip 2: "Shop your Christmas decorations at the local thrift shop and save not only the environment but money as well."
Maaike
Product Owner
Give your Christmas Tree a Second Life
Nothing makes a home cosier then a Christmas tree. While millions of trees will be thrown out after the holidays, there are great initiatives that will plant back your Christmas tree when all the festivities are over. Adopt a Christmas tree or plant one back and celebrate a sustainable December this year.
Tip 3: "BeterBoompje allows you to enjoy a beautiful Christmas tree without feeling guilty about what happens with it after Christmas."
Kimberley
Content Marketer
Get Creative with Leftovers
Reduce food waste by not throwing any food out and be creative with leftovers instead. We have all been there, cooking way more food than anyone can finish. The result: a week of food left after the holidays. Not a bad thing though, get creative with mixing dishes and you might even come up with a whole new family favourite!
Tip 4: "We always make a list and plan our shopping in advance. The easiest way to reduce food waste and save money during Christmas time."
Patricia
Marketing Executive
Wrap it Up
Helping companies to go paperless is our mission. Think twice before buying new wrapping paper for gifts for your loved ones. There are great alternatives for wrapping up a gift. Go funky and reuse other materials like newspapers, choose a wrapping bag or go for the luxury look with a gift all wrapped up in a scarf.
Tip 5: "I really enjoy wrapping presents beautifully. My family knows that the gift they receive from me has been wrapped with much love and attention and that I would like to get the wrapping paper, ribbons and other props back so I can use them again. This often causes strange looks, but at least it is sustainable!"
Mindy
Designer
Is it your goal next year to become more sustainable? Replace your paperwork with our digital forms and go for a greener solution. Our automated workflows will make your life a lot easier. Try MoreApp for free with our trial period.