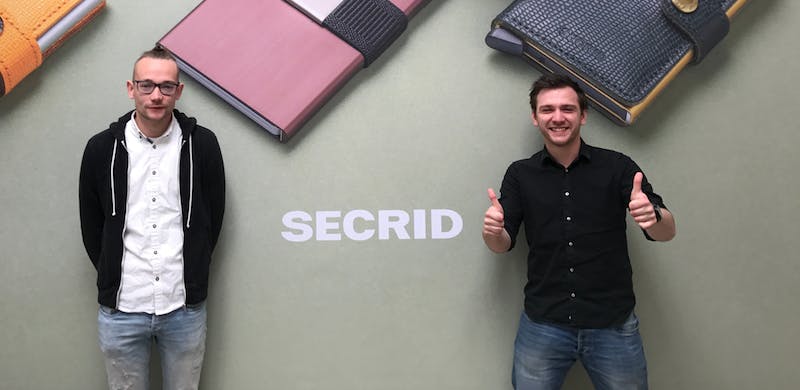 Secrid's Digital Forms
According to Thomas and Denis from Secrid, a digital form is created in a blink of an eye due to MoreApp's intuitive Form Builder.
Company
Secrid designs and manufactures high-quality and innovative cardholders on a global scale. The card protector is a Dutch invention and all parts are produced and assembled in the Netherlands.
Forms
Companies from all over the world order Secrid wallets with engraved logos. Secrid sends a link to a MoreApp's Web App where the company fill in a digital form to apply for an order. Besides that, retailers fill in Secrid's Store Locater digital form to point out where their shop is located.
Quote
''MoreApp is flexible. I designed and finished our Store Locater form within two hours. We now receive structured information about for example a new retailer shop in China'' - Thomas Boogert
"I receive all the necessary information about an order at once. MoreApp saves me about 30 back-and-forth emails because companies forget to include crucial information about their order.'' - Dennis Kuiper
Challenge
Secrid was searching for an easy solution to eliminate the endless back and forth email traffic regarding the collection of necessary information about orders.
Solution
As a results of using MoreApp, Secrid now receives all the information needed for an order or new store at once.