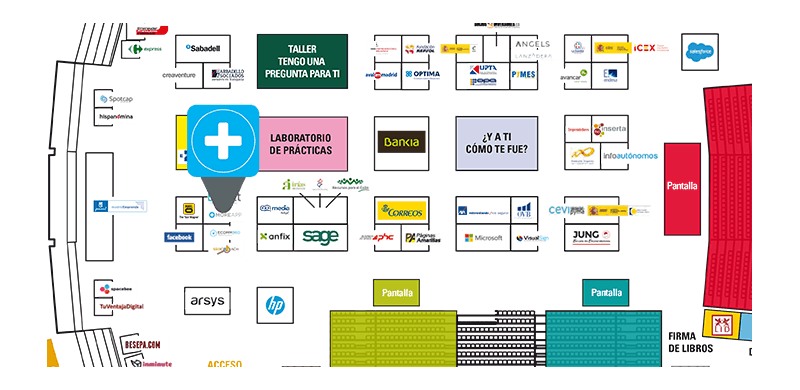 Your Salón Mi Empresa experience
Drop by our booth at Salon Mi Empresa on February 17 and 18 and experience how to digitize your business forms with the touch of a finger.
In our daily activities, we see forms being used everywhere. That is why we build a tool for companies to create, edit and maintain mobile forms. You no longer need to bother with paper forms. You can use MoreApp for numerous purposes such as filling in visit reports, surveys and work orders, and carrying out audits.
Two tech startups
We share the booth with our Spanish partner Bewitt. Bewitt offers Business Intelligence solutions to companies in order to give them the chance to have a better guidance of their business' data. Thanks to this union, MoreApp and Bewitt can together provide the best tools in the market to capture and analyse data.
Location at the event
Visit us in Madrid and download MoreApp for Android or iOS to check the floor plan and the programme of the event! You find us next to Hailo, Facebook, Ecomm360 and SEOcoach. We are excited to meet you and offer you a special Salón Mi Empresa treatment. Start saving paper now and the first 20 forms are on us! Stay tuned for updates during the event at our Twitter feed.