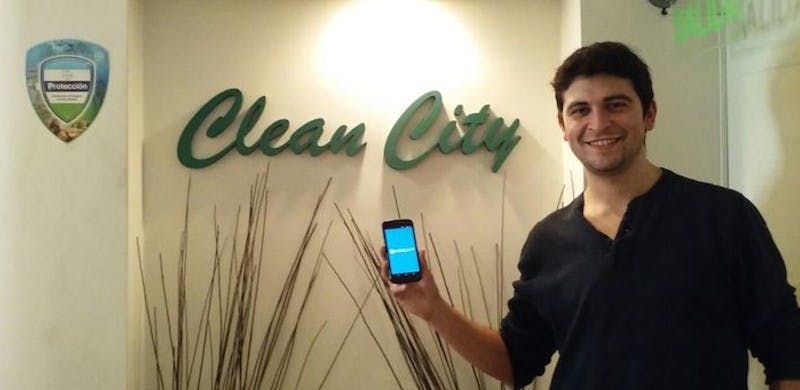 Pest control forms app
Clean City uses MoreApp for digital pest control forms that enable inspectors to include photos and digital signatures. The customers automatically receive PDF reports by email. All this save Clean City over 400% of time!
Clean City is a pest control company from Argentina founded in 1982 whose mission is to deliver efficient solutions to its customers in the fields of environmental health and food safety. They use the best techniques to monitor and prevent pest infections. Granted by international certifications powered by Bayer Argentina, AIB International. and NBA. Clean City inspectors have the resources and knowledge to help restaurants, stores, and factories to be free of pests infections.
Better safe than sorry
The best techniques and technologies have always been part Clean City since its foundation in 1982. Gonzalo, Industrial Organization Analyst, says: "In early times we only applied corrective pest products on infections that our customers had in their facilities. Then we implemented a new methodology which turned out to be more efficient, innovative and better for the customer. This methodology is divided into 80% preventing, 15% controlling and 5% implementing corrective pest products."
Gonzalo mentions: "We switched from Excel to LOIMOS, a Pest Management System, to statistically monitor the evolution of good practices and reach a well-defined projection of the enhancements in the quality control system. In LOIMOS we see graphic overviews on the evolution and the history of reports done for each customer. Our customers can also see the graphs and create tickets, so we know there's a necessary corrective or preventive action needed, with all the details." Gonzalo ends saying: "We also switched from Microsoft Word to MoreApp!"
Real time data
Clean City is very happy to use an app for digital forms. With MoreApp their business processes have been optimized notoriously. Gonzalo elaborates: "Before, inspectors used to fill in paper pest control forms and take photos with their smartphones. Then, they would send those photos to me by email or WhatsApp and once I received them, I had to organize them and make a report with Microsoft Word for each customer. I sometimes spent a whole day doing that! Now with MoreApp all processes are way faster and we save 400% the time!"
According to Gonzalo, it's current workflow is the following: "The inspector fills in the form on the field and once he sends it, the customer immediately receives the report in PDF by email, with all the photos and required information. What I like the most about MoreApp is that everything happens in real time and the inspectors can even work offline. That makes MoreApp a very flexible tool."