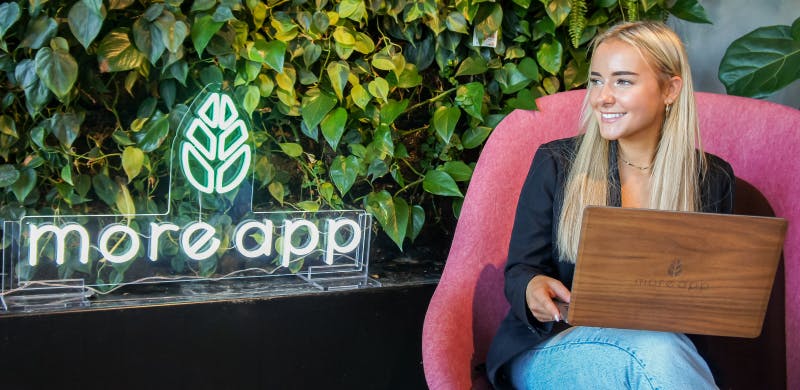 Let Us Tell You More About Our Story
Let's introduce ourselves! We are MoreApp, a Dutch scale-up that helps companies to digitise forms. At MoreApp, we take pride in our work. Want to know more about us? Dive into our story!
Who Are We?
MoreApp is a Dutch scale-up founded in 2013 by our CEO Thom Bokelaar. It all started with a clear mission to eliminate paper forms and help companies to digitise processes.
What started as a small business has grown into a thriving international company with offices in Rotterdam, Barcelona and Berlin. Our dedicated team of nearly 35 people is committed to assisting customers in digitising their businesses. With MoreApp, we provide them with a user-friendly solution to streamline processes in a fun and easy way.
Even though our ever-growing Team is thousands of kilometres apart, we work very well together for example with daily and weekly check-ins. We are an international bunch of people who share similar interests in sports, music, travelling and personal development. We bring our Team together frequently with exciting Team events that contribute to our Team spirit.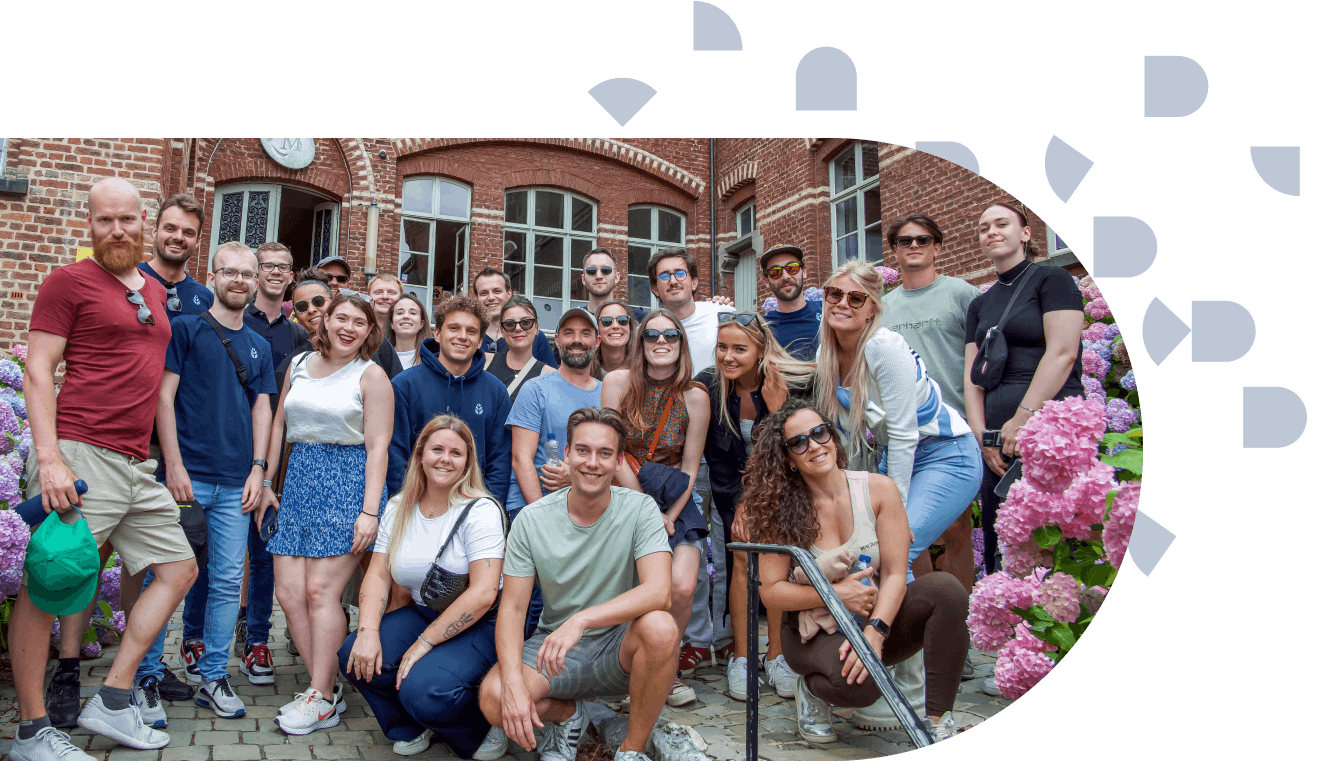 "What's the Best Thing about Working at MoreApp?"
What could be more valuable than hearing firsthand experiences from our own employees? Let's take a moment and read what some of our colleagues have to say about their journey at MoreApp:
"The best thing about working at MoreApp is the collaboration within the team and the flexibility the company gives us. Everything is very dynamic!" - Clara, Customer Success Manager
"It is very exciting to work at Moreapp because we can contribute to the transformation of companies and shape the way they operate." - Julian, Regional Manager
"Working at MoreApp is amazing because of the lively and inspiring working environment, the possibilities to grow and the fun team activities." - Maaike, Product Owner
Our team is always willing to help each other, joining forces to do 1% better every day. It doesn't matter if it's in marketing, sales or support - we play as a team.
What Do We Believe In?
We put people and the planet over profit. We want happy employees who feel good and supported, which is why we invest in personal development and growth. Together we want to improve the lives of a million people. This audacious goal can only be accomplished with a motivated and inspired Team. How do we take care of our people?
We support a healthy lifestyle
We offer captivating workshops to keep for development
We embark on awesome team events, to epic destinations
We offer the opportunity for communication, sales and management training
Besides making life easier and more sustainable for our customers, we are also having a great time. If you want to know more about our mission and vision, you can read about it on our About Us page. Got excited about joining our Team? Apply now for your dream job.
If you are ready to contribute to our mission and want to digitise your forms, get started with our tool. Try MoreApp for free during our trial period.