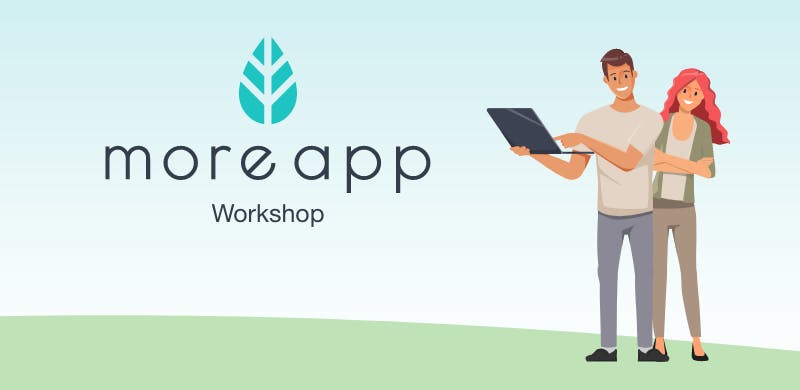 Join our Online Workshop
Did you know MoreApp also organises online workshops? Our Digital Consultant Nienke shares her tips & tricks every month during a live workshop for the Dutch market. The perfect opportunity to learn more about our Form Builder, users, data sources and more. Want to participate in one of these workshops? Find out what you can expect from MoreApp's online workshops.
1. Learn everything about our Form Builder
Have you just started using MoreApp and would you like to know how you can improve your digital forms? You will gain more knowledge with this workshop provided by our Product Owner. Learn step-by-step how to use MoreApp's Form Builder. During the workshop, we demonstrate which widgets are best to use and how you can add them to your form. You can expect to find out more about the Radio-widget, Search-widget and the Photo-widget. Creating digital forms has never been so easy!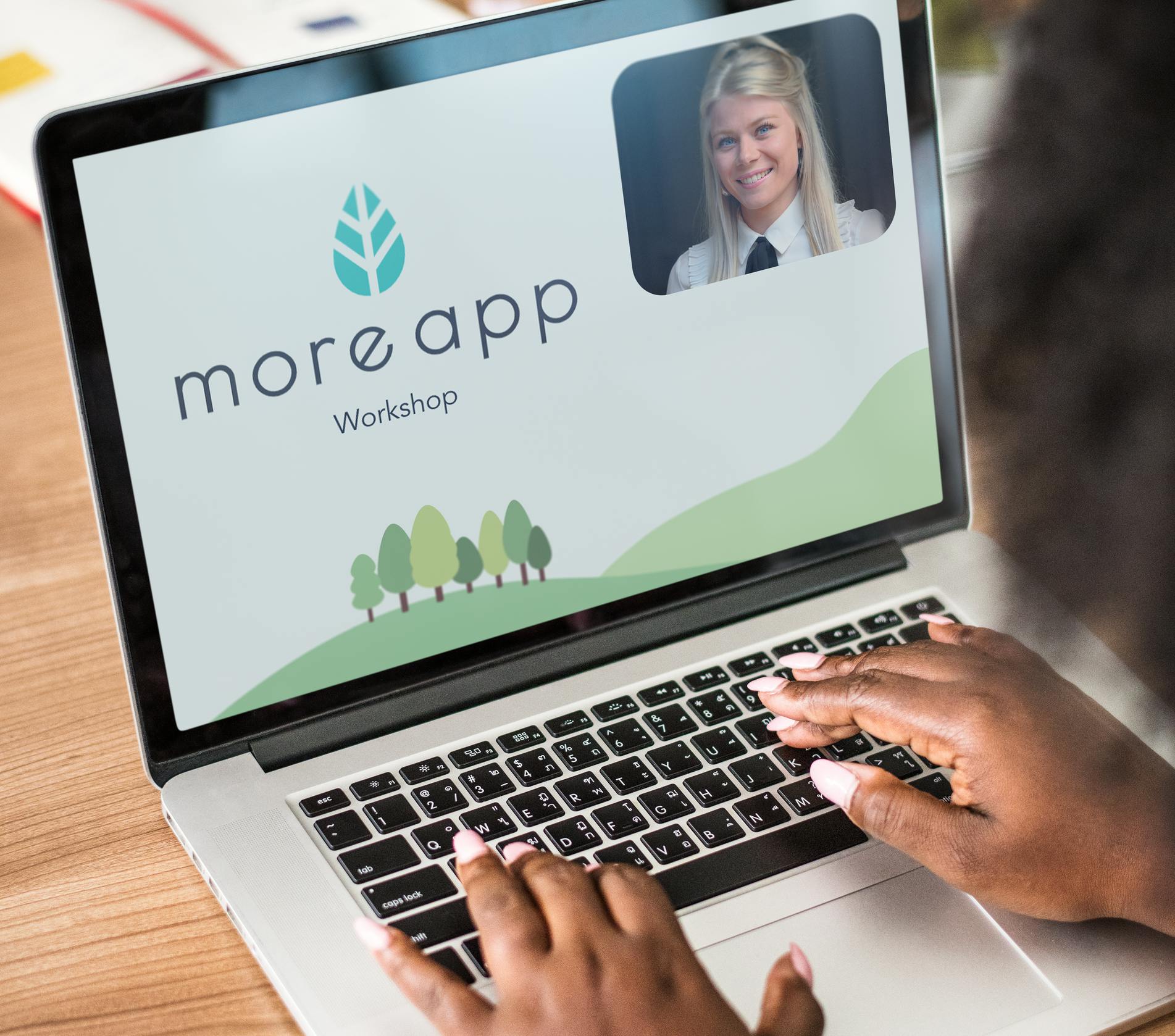 "A very good workshop. I already knew a bit about creating and editing forms, but thanks to Maaike's tips I now know, I can do a lot more. The pace of the workshop is good, it's easy to follow."
Pascal
DEBRU
2. Improve your forms
We share some useful tips on how to improve your forms, whether you are using our ready-to-use templates or start building forms from scratch.
Tips for beginners:
Make use of the Header-widget for a distinct layout
Placeholders will make the form more user-friendly
Save time by using your Favorite widgets
With rules, you can make certain fields and questions visible in your form
Personalise your email and report
During the workshop, there will be plenty of time to ask questions. If you can use some assistance or if you would like to know more about the use of widgets, the workshop could be the perfect opportunity to ask your question. You can always check out our useful Help Center to find the answer to your question in case you need any help. In our Help Center, you can find answers to our frequently asked questions about Widgets, Submissions, Forms, Emails and other topics.

3. Certified Form Builder
After the workshop, you will receive a certificate that states you have mastered the basic Form Builder skills. This means you are ready to start creating your digital forms with MoreApp. Of course, this is not mandatory to start using MoreApp, but it's nice to have. Can't wait to get started? Start creating your digital forms!
Would you like to enhance your knowledge and skills about MoreApp's Form Builder even more? The Advanced Workshop might be the best option for you! Keep an eye out for our newsletter in which we share more information about the upcoming Advanced Workshop.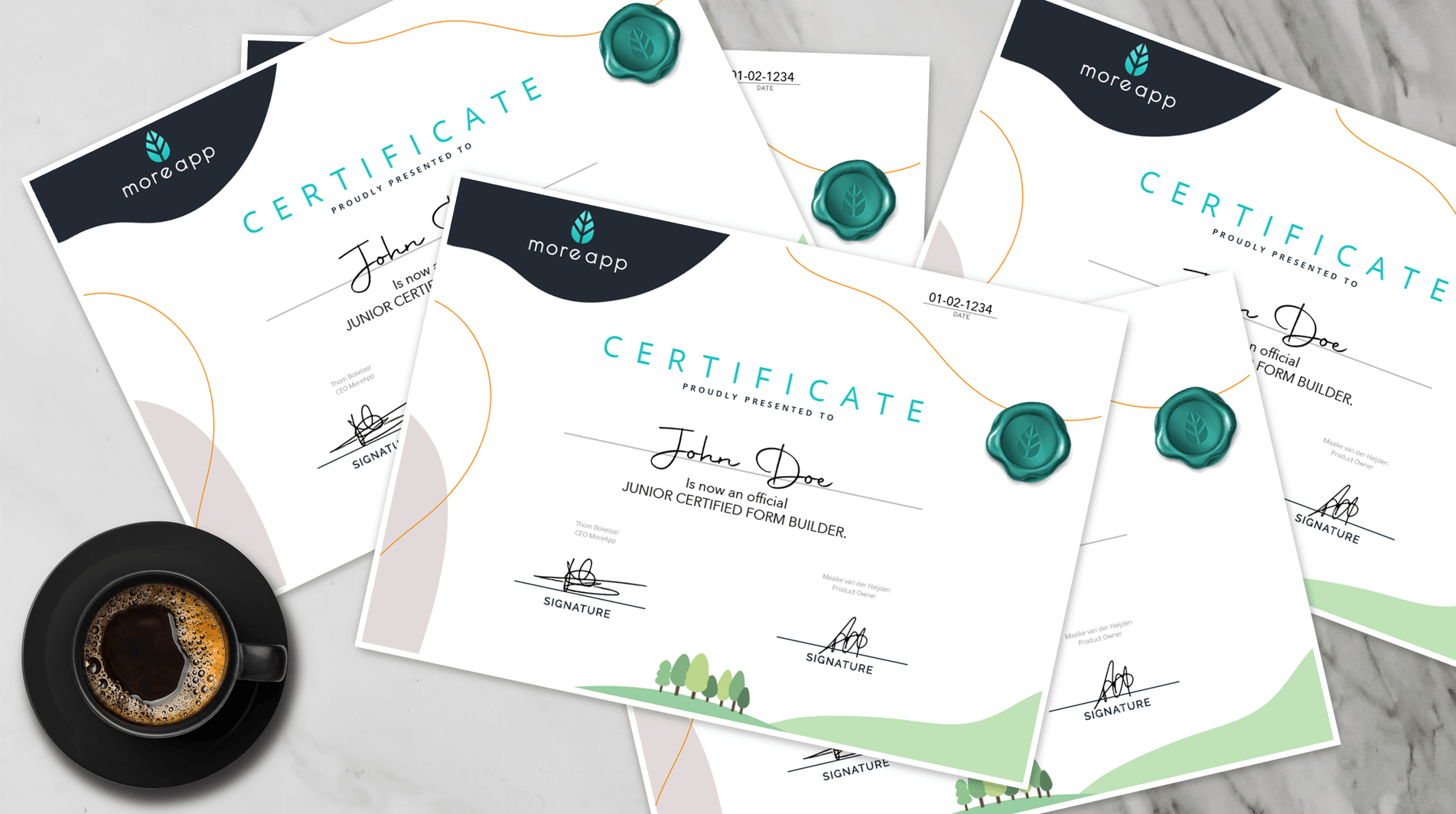 Want to join our next online workshop? Keep an eye out from an update from Nienke and book a meeting!