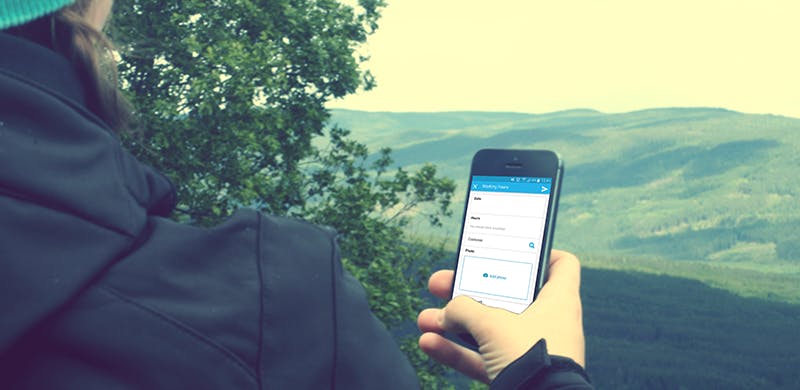 No internet ? No problem!
Almost every company works with forms such as work order, surveys, inspections etc. Often these forms are filled in on site, which could mean that there might not be a internet connection or wifi. This isn't a problem when you use MoreApp!
Having to deal with large amounts of paper forms can be time-consuming. Not only does processing and filling in the forms take a lot of time, it also expensive and a waste of paper. Having to carry around a big pile of paper forms isn't fun, especially when you're working as a truck driver, delivery guy or a builder on a construction site.
By using digital forms you can work in a more flexible manner and maintain your mobility. MoreApp provides you with a feature that increases your flexibility and mobility even more. Forms can be accessed and filled in without an internet connection and without losing valuable data in the process, so you don't have to bother looking for a Wifi spot anymore. You can have acces to all your forms within seconds and the only thing you'll need is a smartphone or tablet.
MoreApp's offline mode stores all captured data locally on your device and automatically sends filled-in registrations as soon as it is connected to wifi or another internet source. 
With this feature MoreApp makes it even easier to work in a more efficient, effective and sustainable way, by completely eliminating the need for paper forms. 
Do you also want to increase your sustainability and save time and money in the process ? Don't wait any longer and sign up for free!