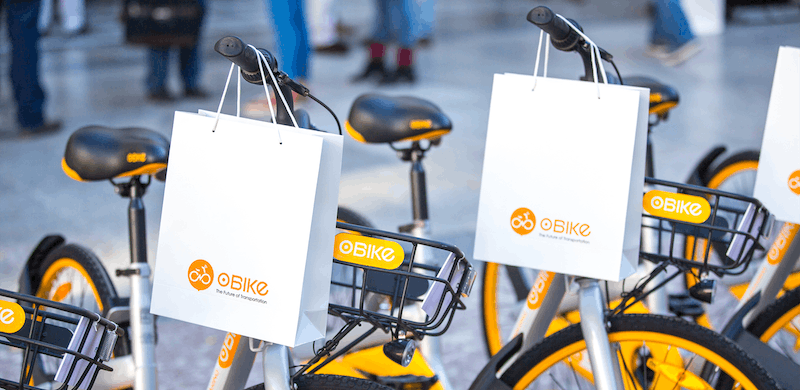 New Contact Form App
Collect new customer information quickly and easily using MoreApp. All details are stored in one central database. 
Company
oBike is a company that was born in 2017 in Singapore and had an exponential growth around the world in countries like Malaysia, Thailand, Taiwan, Australia, and a large part of Europe. It is a global bike sharing platform. The bikes have a built-in Bluetooth lock and can be left anywhere at the end of a journey. All customers use an app to locate, unlock and hire the bikes.
Forms
The company collects new customer information quickly and easily using a new contact form.
Quote
"What we like the most about MoreApp is the ability to design your own forms without any special IT skills. Also, we save a lot of paper and time!" - Xavi
Challenge
oBike found MoreApp when they looked for a tool to gather the information of new contacts they met at the Smart City Expo event using one platform.
Solution
The experience with capturing new contacts at the Smart City Expo was very positive. The visitors liked the bike sharing solution a lot and MoreApp helped them to quickly collect the information of interested visitors. oBike generates one database that can be shared with oBike colleagues to carry out follow up actions. In total, Xavi estimated that digital forms save them two hours a day and no information gets lost!