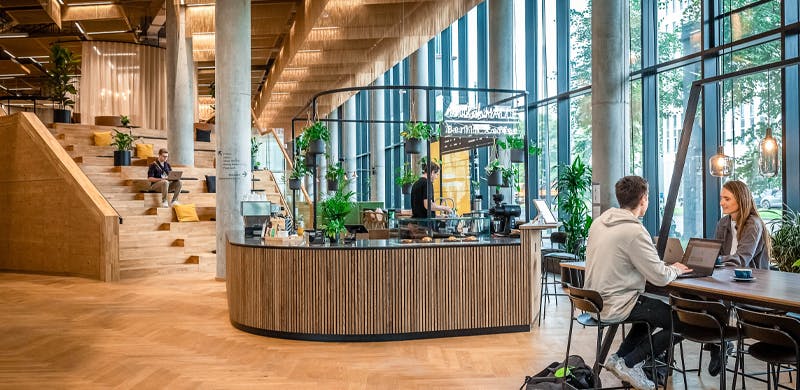 MoreApp's new Berlin Office
We're kicking off 2022 with some great news from our team in Berlin! MoreApp is expanding rapidly in the German market, we are ready to tackle all challenges and opportunities from our new office in Berlin. The new office is focused on sustainability just as much as we are. Find out more about our new office: EDGE Workspaces.
EDGE Workspaces: A Smart and Sustainable Building
EDGE Workspaces stands for sustainability, design and well-being. It combines smart architecture with sustainability and promotes a healthy office environment. Something we find very important at MoreApp too. With the help of smart technology, the EDGE building minimises energy usage and improves the quality of air indoors. We can even create the perfect ambience to work by adjusting the lights and acoustics to our preferences.
MoreApp promotes a healthy lifestyle with regular exercise. Luckily, EDGE also offers a gym and even a climbing wall for sports enthusiasts to pump up their energy. This allows our German Team to stay in the best shape possible.
The quiet working spaces are great for working on customer cases which allows us to provide the best possible support.
MoreApp and Edge's Shared Values
Global sustainable projects;
Committed to bringing out the best in others;
A co-working space that matches MoreApp's flexible way of working;
Supporting smart technologies that are easy to work with;
Encouraging diversity and inclusion;
An entrepreneurial and ambitious community.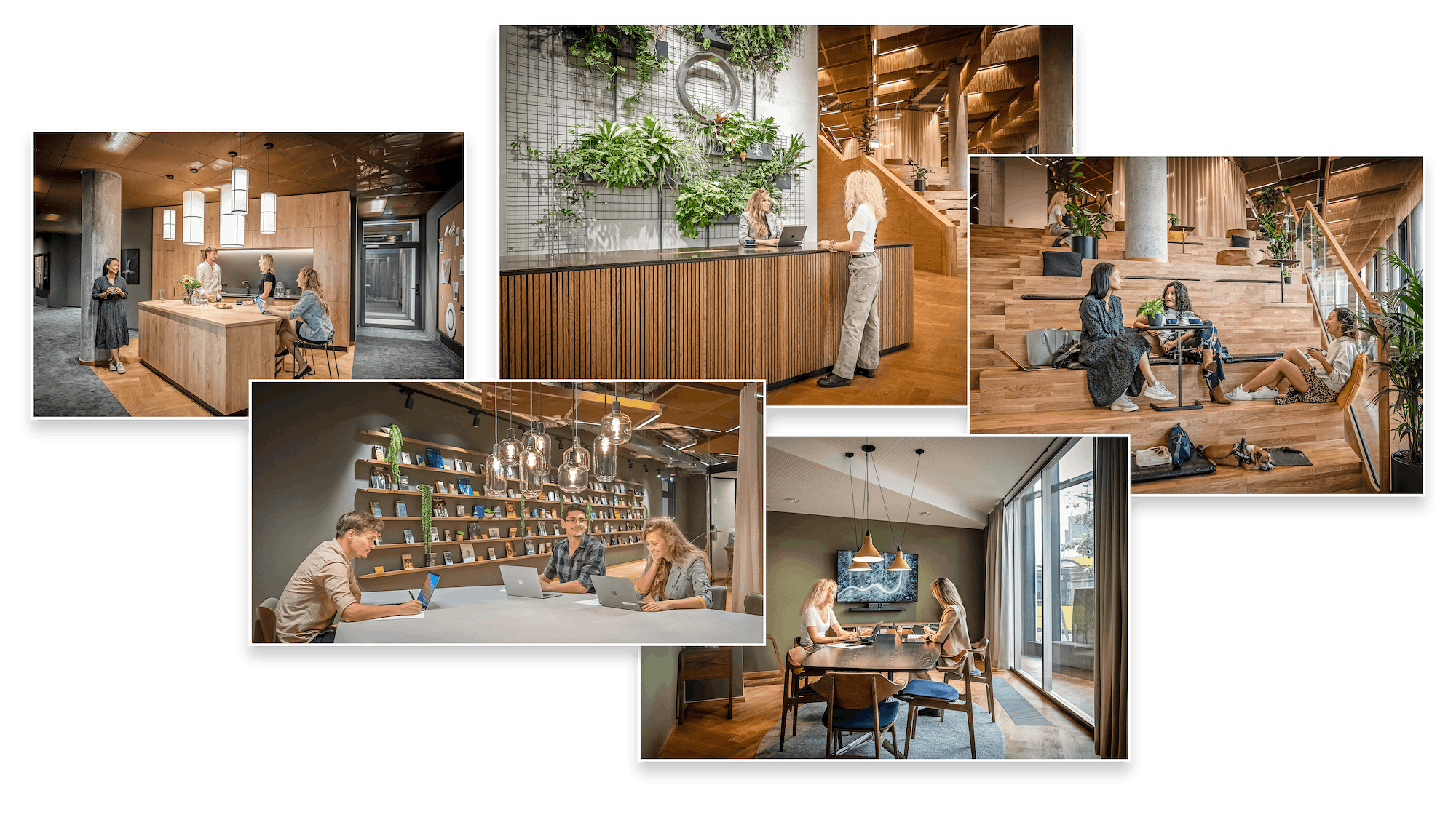 The future of the German market
MoreApp looks forward to expanding further in the German market. Our expanding team can focus on the implementation of new projects and features while delivering high-quality support. What better way to start 2022 than with a brand-new office?
Do you want to find out more about our digital forms or get in touch with MoreApp? Book a call with one of our Digital Consultants.