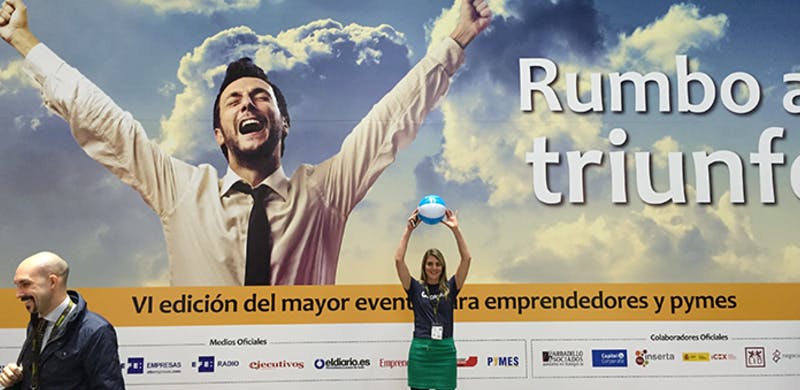 Spanish event a big success
Together with our Spanish Business Intelligence partner, Bewitt, we manned a booth at Salón MiEmpresa in Madrid. The visitors and the press were delighted to see a Dutch and Spanish startup work together. Arnau, our Spanish marketing executive made his debut on TV.
In addition to 5,000 square meters filled with booths including: Hailo, Microsoft, Sage, Salesforce, Facebook and HP, there were also international networking sessions that we participated in. The visitors, especially Spanish entrepreneurs, attended the event to gain information about innovative solutions. The purpose of the event according to the organization of the 6th edition is to help businesses grow. That goal was established from day one!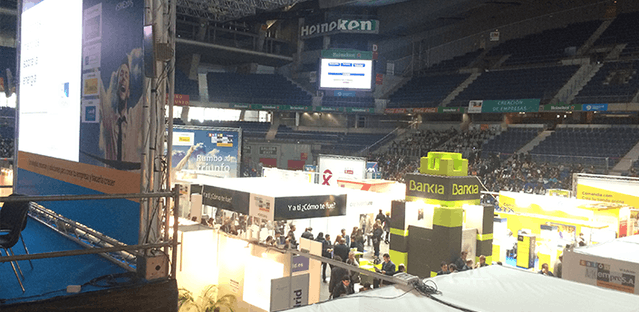 MoreApp makes building faster
The Golden Gate Bridge in San Francisco was built in four years (1933-1937). That's really fast! If they had worked with digital inspections and work orders, the construction would have gone even faster. A beautiful step to our message that with MoreApp you save up to 75% of your time. This time you use for your "real work" and you will not lose on administrative tasks. From the beginning, this event was a good test to check the reactions of the new sign up process. Within 1 minute you see what you can do with MoreApp; the Spaniards were happily surprised.

Arnau in the recap of the event. English subtitles can be turned on in YouTube.

Spanish TV channels Agora and Efe interviewed Arnau and Marc from Bewitt!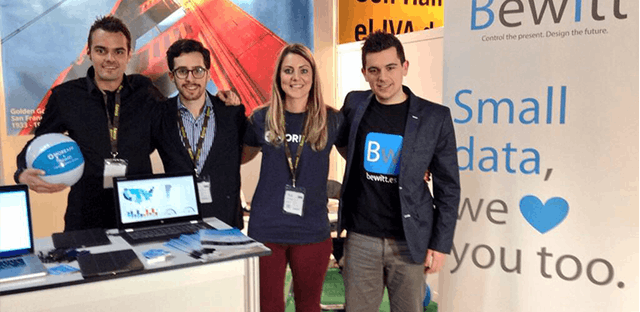 The MoreApp and Bewitt team at Salón MiEmpresa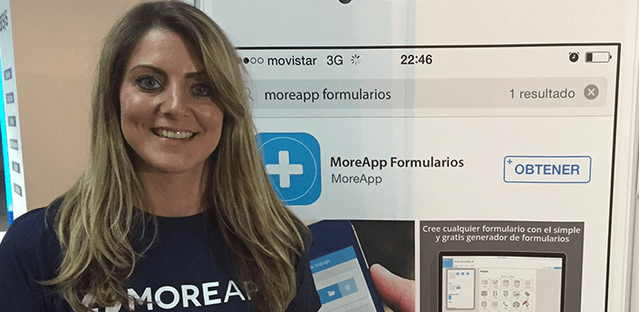 MoreApp Marketing Manager Denise Ermes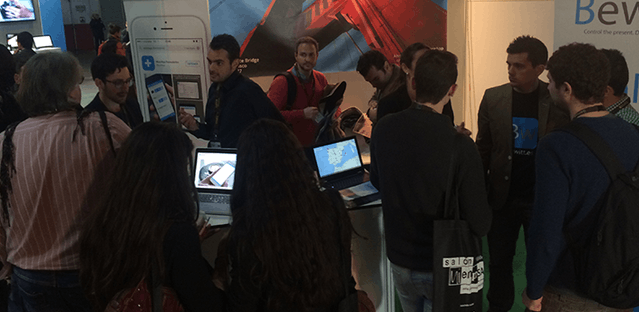 The busy stand of MoreApp and Bewitt at Salón MiEmpresa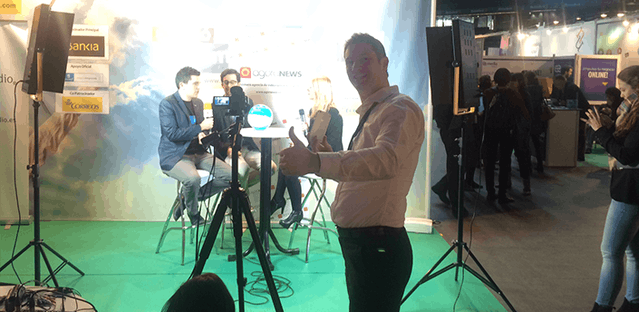 Behind the scenes: the interview with Spanish TV Agora and Efe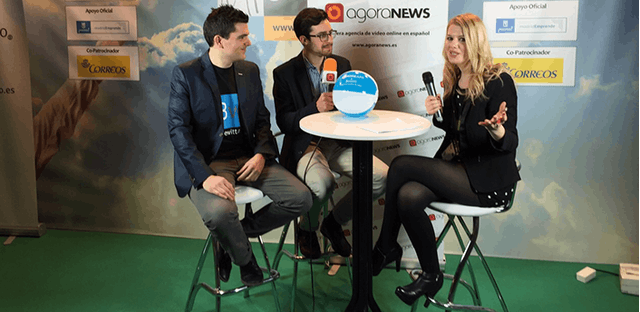 Interview with MoreApp and Bewitt for Spanish TV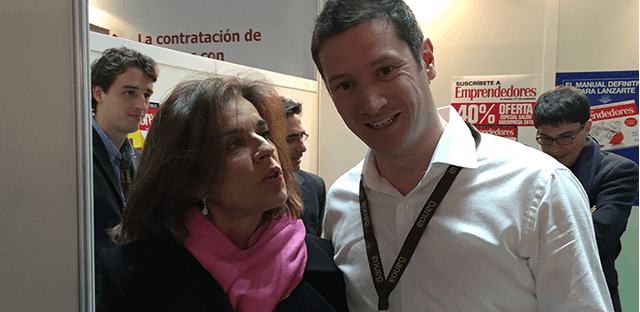 MoreApp director Jan Bakker with the mayor of Madrid Ana Botella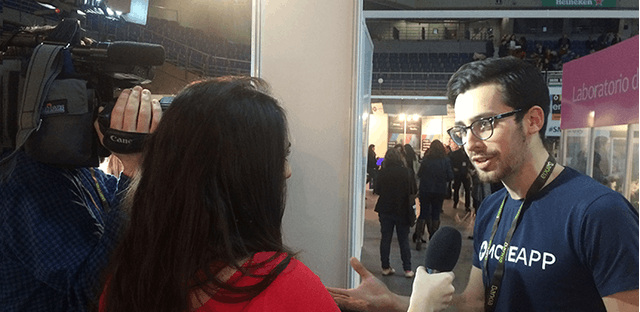 Arnau Abadal Bosch giving an interview to VNews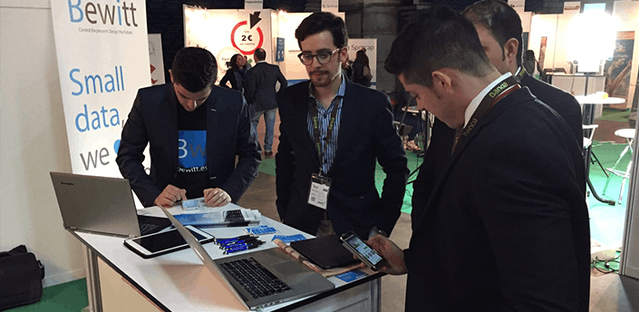 Many people visited our stand and we told them all about capturing and analysing data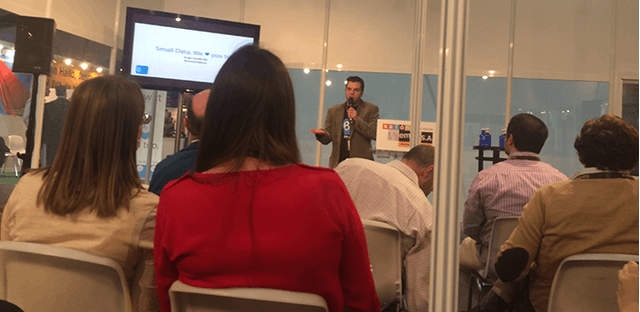 Good presentation by Bewitt with the subject 'Small data, we love you too'!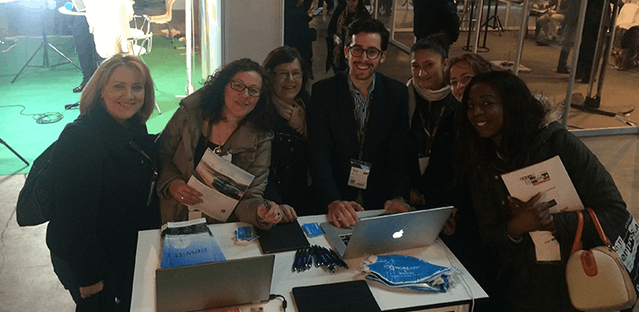 A demo for the ladies at Salón MiEmpresa!