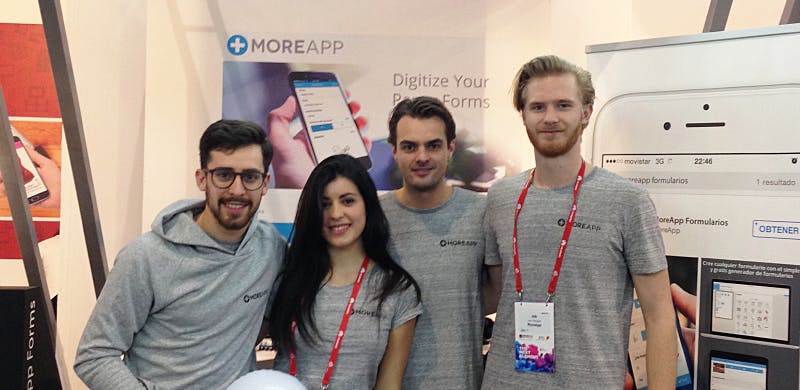 MoreApp at the Mobile World Congress 2017
Last month on February 27th, The Mobile World Congress 2017 kicked off in Barcelona. This congress is the world's largest mobile/technology oriented congress. MoreApp had the honour to be invited by the Catalan government to participate on this event with a stand in the ''App World'' section.
During these four days we met many interesting people, companies and even governments from all over the world. Over 108,000 people and 2,200 companies from all over the world were present this year, and so was MoreApp. We actively participated in conferences and meetings, and were able to share our digital form processing software with many interested companies and individuals.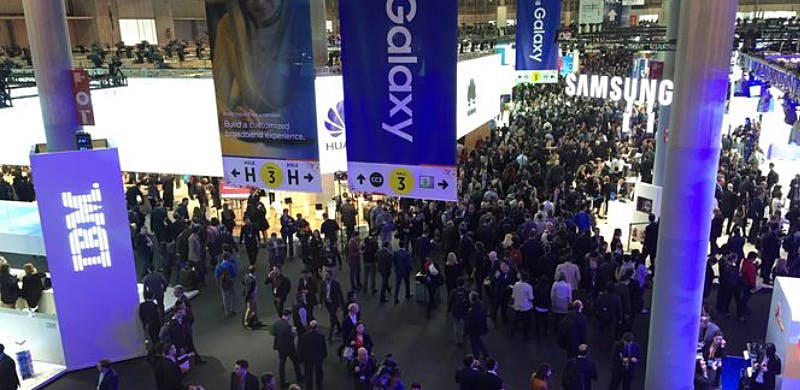 MoreApp
During the Mobile World Congress we were able to show and explain our app to many visitors and companies with great succes. ''I really like the App and the way it captures all your data on your mobile device, and all the other possibilities none the less.''

Visitors were able to see first hand how easy, efficient and effective it is to work with digital forms. 
We demonstrated how easy it is to get rid of those large piles of paper by creating digital forms in an easy and fun way. We enjoyed getting to know many new companies, members of the Catalan government, people, and potential partners. Besides that, we had the opportunity to have a first look at the newest mobile and technological trends. Such as the Nokia 3310 and the new LG G6.
New to MoreApp and curious how it works ? Don't waste time and paper, and get started today and register for free!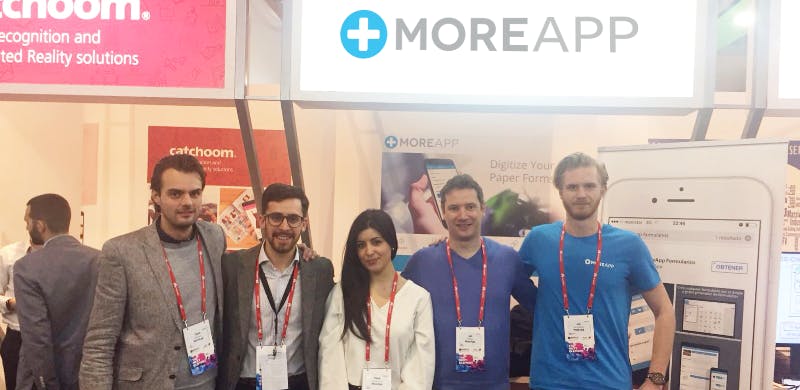 MoreApp's Mobile World Congress team at our stand!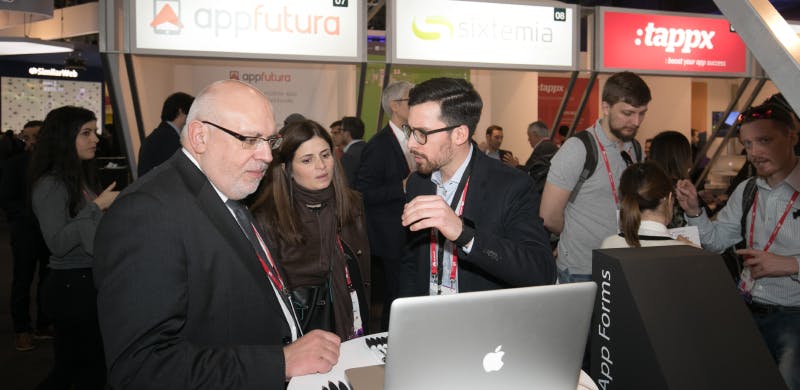 Arnau showing our App to Jordi Baiget, Secretary General of the Government of Catalonia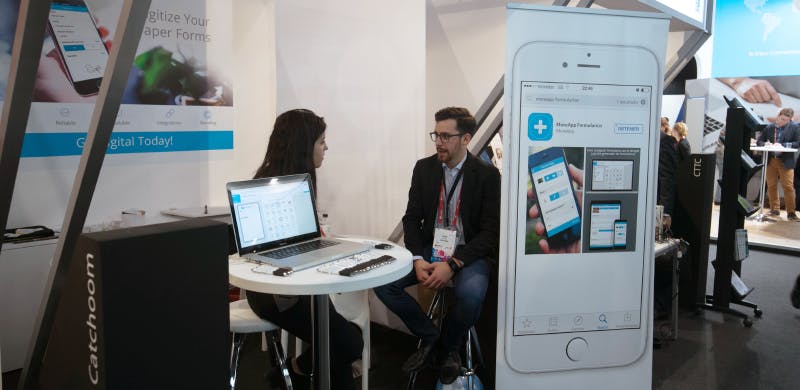 Arnau and Paula having a chat!