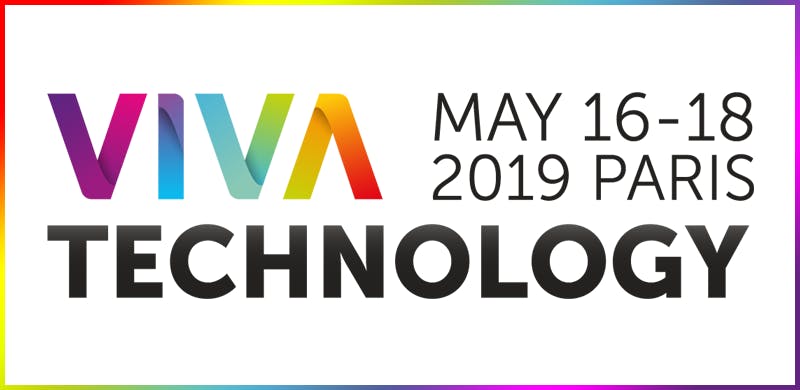 MoreApp at VivaTech 2019 in Paris
The MoreApp team packed her bags to travel to Paris in May 2019 to attend the biggest tech event in Europe: VivaTech! We have introduced our digital forms at this event and explained the visitors the importance of going digital! Do you want to know more? Keep reading!
During this 3-days event, we had the opportunity to explain lots of visitors the importance of going digital and to digitise their work processes in order to be more efficient and work more eco-friendly.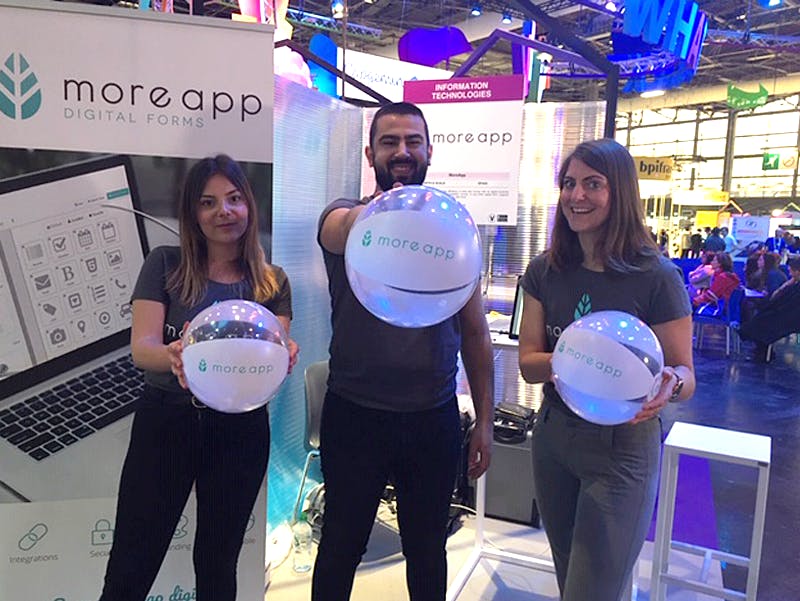 Spotlight on VivaTech
VivaTech is the biggest tech fair in Europe. It took place in Paris from 16th to 18th of May 2019. It gathered all the leaders in terms of technology, innovation and the most promising startups from the whole world. This year, 124,000 visitors came to this event from 125 different countries, with 13,000 startups, 3,300 investors and 2,500 journalists! It was packed and we have been really pleased to talk about digitisation with many visitors who came by our booth number J14-001. The 2 first days were dedicated to companies and the last one was opened to general public, which means we talked to many people interested in our digital form solution. We had the pleasure to quickly meet the President of the French Republic, Emmanuel Macron, on our booth! Lots of speakers also attended VivaTech such as Jack Ma, Justin Trudeau, Usain Bolt and many more! Do you want to know more about our Form Builder? Then keep reading...
MoreApp
What did we talk about with visitors? Work orders, inspection forms, surveys, checklists were the main topics. We introduced our Platform and our app by showing how easy, intuitive and fun it is to build your own digital forms. We also discussed API, integrations and Hooks. We could get in touch with many companies and started helping them right away to bring their business to the top by going digital with MoreApp. We enjoyed it and had a lot of fun!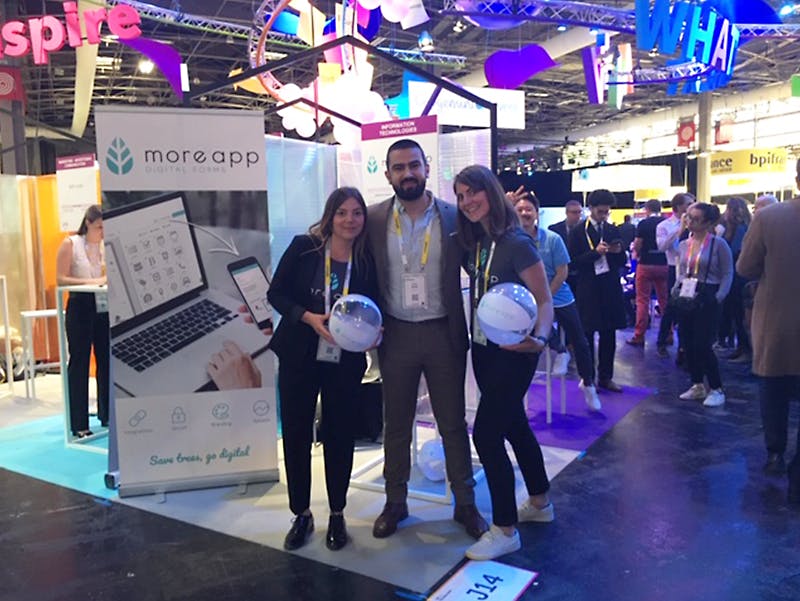 Have you spotted the photo-bombing here? We had funny booth neighbours!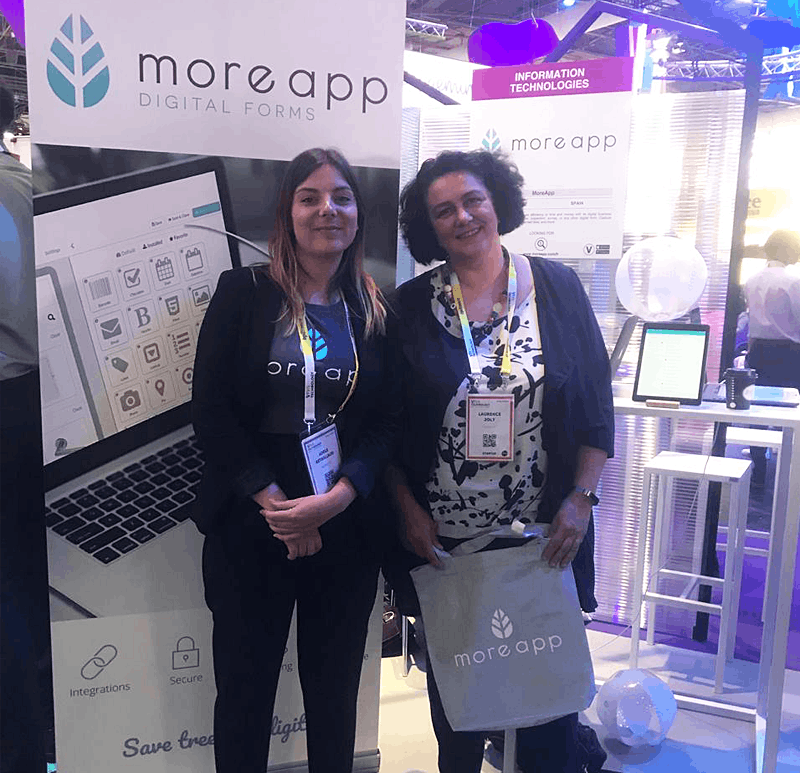 Our free ticket winner, Laurence Joly, passed by our booth! It was great to talk about digitisation with her.
We have One last Thing to Say...
See you next year, VivaTech!
For now, you can sign up for free!