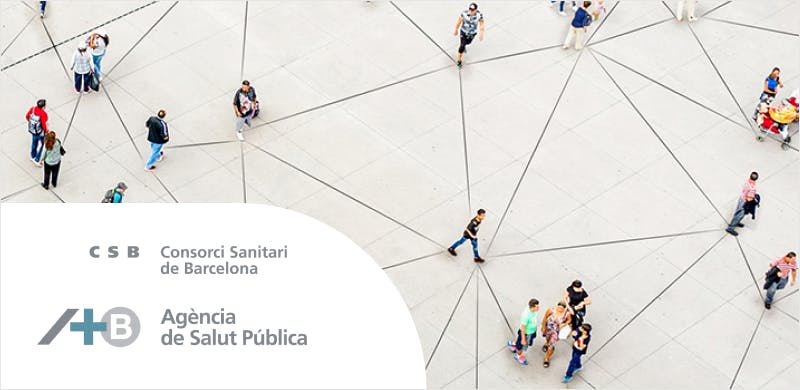 A New Digital and Automated Inspection System
Do you need help improving your traditional paper-based inspection process? Use health authority ASPB as inspiration on how they use the power of digitisation. By introducing MoreApp's digital forms, ASPB has set up an automated inspection system that streamlines its daily operations. Read more about how they switched from paper inspections to a digital system with MoreApp.
ASPB is the health authority that controls the safety of food that is produced in Barcelona. MoreApp is incorporated into their work system for a few years. The digital tool is used for food and safety inspections by retailers, restaurants, bars and catering services. These activities require checklists, inspection assessments and other forms.
Reasons to Embrace Digital Transformation
ASPB's decision to change the traditional inspection system was mainly driven by the time-consuming paper inspection reports. Previously, inspections were carried out with paper forms filled in by the inspector. Extracting valid data from these handwritten reports was complicated and inconsistent. Transferring the results was even more time-consuming and involved significant paperwork.
The introduction of MoreApp has revolutionised the entire process. Now, inspection reports are generated in digital format. The data can be used to create dashboards, enabling real-time decision-making at every level. All information is now stored on servers, eliminating the need for paper records.
A New Automated Inspection System
In their search for a new inspection process, ASPB discovered a way to automate actions and checks. By using specific widgets, the inspection results no longer rely on the inspector's subjective judgment.
ASPB inspections are now run by an automatic qualification system that covers all areas that have to be evaluated by the inspection team. In this case, the Calculation-widget is very useful for them to automate calculations such as sums, subtractions and multiplying. The result? A final inspection score.
MoreApp's digital forms helped them achieve:
A standard inspection process
A systematic collection of data and information
Better communication between all parties involved
"We started to use MoreApp to convert all handwritten data into a digital format. Later, we discovered the tool's potential to simplify and standardise the inspection process by introducing quantification and automating certain tasks. This proved to be a crucial factor in streamlining the inspection process."
Samuel Portaña
Barcelona Public Health Agency
The Benefits of MoreApp: Transparency and Simplification
The digitisation process has many advantages. The Barcelona Public Health Agency is an excellent example of how to achieve transparency and standardisation in daily work processes.
Other advantages that are a result of using MoreApp for their inspections:
Automatically generated reports
Digital archiving of documents
Established criteria for inspection evaluations
Simplification and automation of the process
Obtaining systematic and valid data for analysis
Are you interested to switch from a paper inspection system to a time-saving and efficient inspection process like ASPB? Try MoreApp with the free trial period and find out which plan suits your company best.