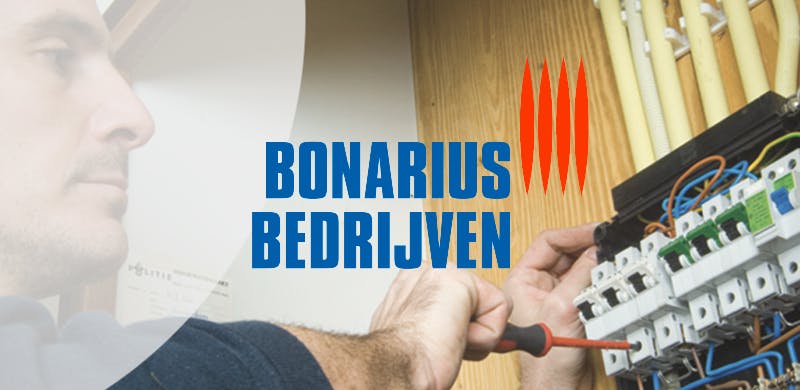 Inspection App for Boilers
The Dutch boiler maintenance company Bonarius is automating its inspection processes. The company works with the inspection app to check central heating boilers, company cars, and the overall quality of work.
Bonarius is engaged in the maintenance of more than 180,000 central heating boilers on behalf of housing corporations and property managers in the Netherlands.
Integrate and Automate
The inspection app plays an important role in the daily processes of Bonarius. Below are the forms created by Bonarius with the MoreApp Form Builder:
The checklist app for central heating boilers is used to capture information and photos. Based on these findings, a list of the needed materials is immediately prepared at the office for the technician that will work on the boiler.
The digital quality inspection forms are used to assess work that has been completed. The data is sent to the HR system of Bonarius and to Power BI.
With the car inspection app, the shared company cars are checked for damages.
Bonarius works with Vision, a portal made by one of MoreApp's partners. The Vision portal provides a clear overview of the data collected with the inspection app. This allows Bonarius' customers, especially housing associations, to analyse the results of the inspections and take action if needed.
"Our customer is extremely enthusiastic about the way we present data. Especially the information about the flue gas systems, because that has a direct effect on the residents." - Marco Dee
Create Forms
Bonarius used to work with paper forms and Excel files which was very time-consuming. Now, with the inspection app, they can create forms according to their own wishes. The company creates a form in just a few minutes, that's how easy MoreApp works. Next to the reduction of administrative tasks, due to the efficiency of the inspection app, customer satisfaction has increased which makes the investment in MoreApp worthwhile. Internally, the technicians and managers can immediately see the results and points for improvement. As a result, the learning curve and the quality of the delivered work by Bonarius has increased.
Ready to increase customer satisfaction? Sign up for our trial period!