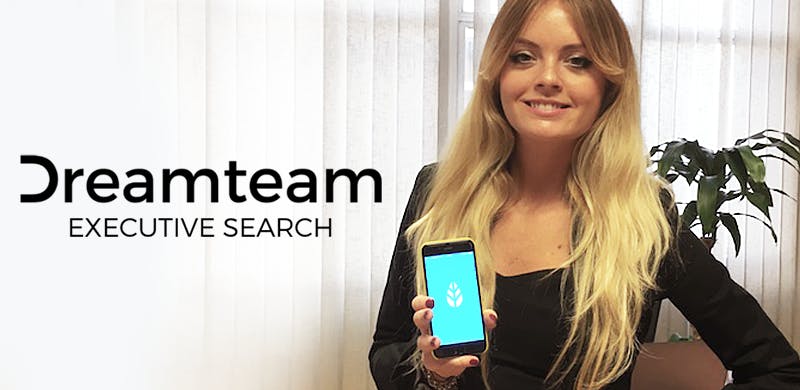 Survey App for the Working Environment
Dream Team Executive Research uses MoreApp for inspecting and analyzing the working environment of their clients.
Company
Dream Team is a company dedicated in Human Resources, located in Canary Islands, Spain. Dream Team employs ten young and ambitious people who are dedicated to finding the best suitable personnel for their clients. Dream Team clients include companies such as Grupo Dinosol, Endesa, Binter Canarias, Vodafone Canarias and much more.
Survey App
Dream Team uses MoreApp's survey app to inspect the working environment of their clients. The forms include questions with ratings of 1 to 5 depending on the level of approval or disapproval in different aspects. These forms are shared via a URL link. Lastly, the forms are exported as an Excel file for an examination of the answers.
Quote
"Thanks to the offline feature of the app, if someone loses internet connection while filling in the survey, the data is still safe. It is stored locally on the device and is later sent to the office once the internet connection is established again." - Onnexa Lopetegui
Challenge
Before using MoreApp, the employees at Dream Team had to go to the client's office, share the paper survey forms, ask the employees to fill them in and finally transfer all the data to an Excel file for examination. Thanks to the implementation of the survey app, it's easier for Dream Team to gather the data and it's done twice as fast. Furthermore, with the newly implemented technology, they preserve the working environment and their productivity.
Solution
Saving Time
Thanks to MoreApp, the surveys are easier to fill. Also, thanks to the survey app, the surveys can be created on the website and the URL sent to all the participants. The answers to the surveys are easily analyzed from the office in real-time.
Secure Data
MoreApp enables to save the half filled in survey, which can be continued later, without losing any data. Thanks to the offline function, the data will be saved even without internet connection and will be sent once the internet connection is restored.