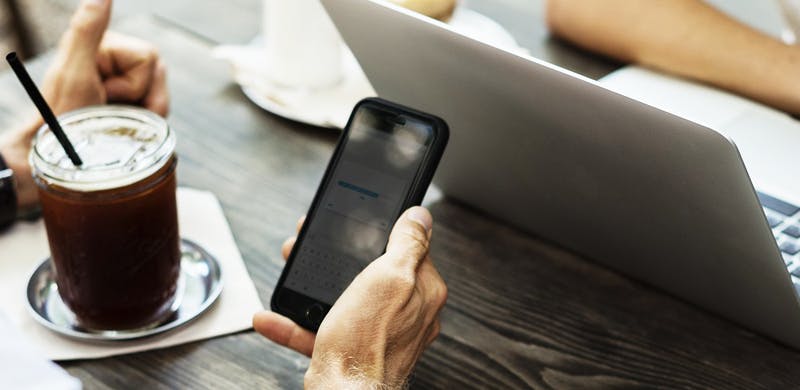 How to Save Time?
Tic toc, tic toc... whether it is a Monday at work that goes so fast or your weekend that has vanished so quickly, we can say that time flies. MoreApp digital forms helps you to save time. Discover how by reading this article! 
How many of you think that time goes so fast and wish that a day contains more than 24 hours to accomplish all of your daily tasks? Trying to find a balance between your professional and personal life? But still, you can't manage to achieve your to-do list at the end of the day? That's alright, MoreApp can help you achieve your goals on time!
Time is Gold...
Digital revolution has simplified our lives, whether personal or professional, it has completely changed our lifestyle, in a good way. But, sometimes, with the diversity of what is offered, you can be lost by spending too much time on looking for information online. As a result, you did not get what you were looking for. Don't worry, it at least happened to all of us once! 
Instead, try to organise and time-track all of your tasks: you need to prepare a presentation for next week? Divide all the steps and assign to each of them how much time you will be working on (10-15 minutes?) and stick to the plan! If you do so, you'll get more time to devote to your personal life, for example. Hey, we said MoreApp can help you saving time within your company, you remember? Keep reading!
...Maximise it!
Planning your tasks is one thing. Making your company save time is another one. Not sure how to do it? We have the answer.
MoreApp is a tool that helps companies to create digital forms using the Form Builder. With the app data can be collected on location to save time, money and trees! No need to manually fill in forms anymore! You can use work orders, inspection forms, surveys, checklists and many more! By using digital forms, you save time because you enter data once on your digital appliance. You do not need to go back to the office and enter the information collected in your laptop! Also, the captured data is secured because safety matters for us. You can then send it to your customers as a PDF in one click, there won't be lost paper anymore! Your employees work in a smarter way, faster and there is no place for misunderstanding as you can make required fields. 
As a result, the workflow is improved, time is saved, and customers are happier. 
How does it feel to save time in a smarter way? Good, isn't it? Then register for free now!