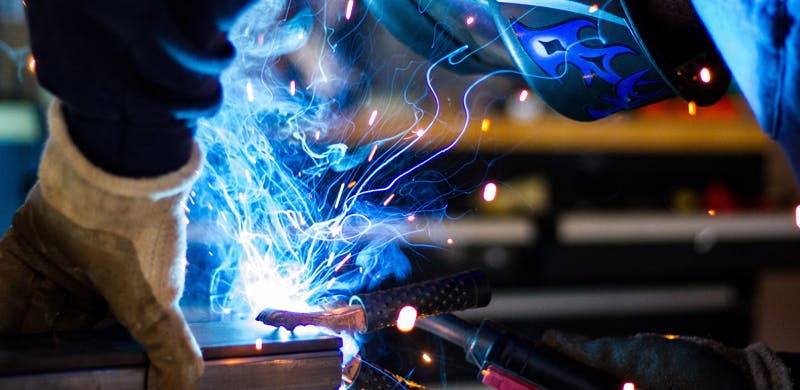 How to Optimise Industrial Maintenance with Digital Forms?
Maintenance is at the heart of the production field. Indeed, today it is not about repairing industrial tools anymore but preventing from any breakdowns to stay ahead of the game. MoreApp helps you to understand how to optimise the industrial maintenance with its free digital forms. Keep reading!
New technology has made competition growing in the industrial field pushing companies to be even more efficient and productive as well as keeping up with the market's demand. Whether it is in the automotive, food, chemical industries or mechanical engineering and aircraft manufacturing, maintenance is part of any sector. Discover how to take advantage of digitisation and how to bring your maintenance at the top by using digital forms. 
What's Industrial Maintenance? 
As you may know, maintenance is defined by repairing, checking and replacing equipment and machinery when necessary. Over time, the definition has been broadened. Today, it gathers all the cost-effective practices and activities put in place to keep the operations running well. It is now known as Maintenance, Repair and Overhaul (MRO) but also as Maintenance, Repair and Operations. Several types of maintenance exist. Let's discover them one by one. 
Preventive maintenance. Also known as PM, it helps preventing and fixing small issues before bigger ones can even happen by executing periodical and scheduled inspections.
Corrective maintenance. The goal is to identify the failure or breakdown and rectify it so that the equipment or machine is back to operational function.
Predictive maintenance. Thanks to new technology, it is now possible to manage and predict breakdowns before they happen. It uses data and sensors to evaluate the system.
Do you want to deliver efficiency and rapidity to your customers and rise your productivity? You're in the right place, keep reading. 
Why Implementing a Digital Tool for Industrial Maintenance?
Working digital within your organisation has become crucial to stay competitive. Indeed, technology has reorganised the way we work. That's why companies implement digital solutions to inspect, check, rebuild, repair and test facilities, equipments and machinery. The main priority in industrial maintenance is rapidity to react to a breakdown and solve the issue in the fastest possible way. To do so, agents, inspectors and technicians need to be provided with technological devices and equipment. It allows the service managing the production to maintain high equipment utilisation rates. To optimise efficiency and to save time in maintenance, MoreApp offers a digital solution, more especially, a digital forms app. You can create any form such as inspections, checklists or work orders to provide an efficient maintenance. The Form Builder allows you to personalise your form to suit your business. Doing all the inspections digitally helps in reducing mistakes and forgetting to fill in required fields. Once the inspection is executed, technicians or agents can directly send the PDF report to the office in one click. It means that colleagues can have a look at it and start working on solving the issue real time.
Now that you discovered how digital forms help you to perform a high level of industrial maintenance, you can try the Platform for free by registering here!