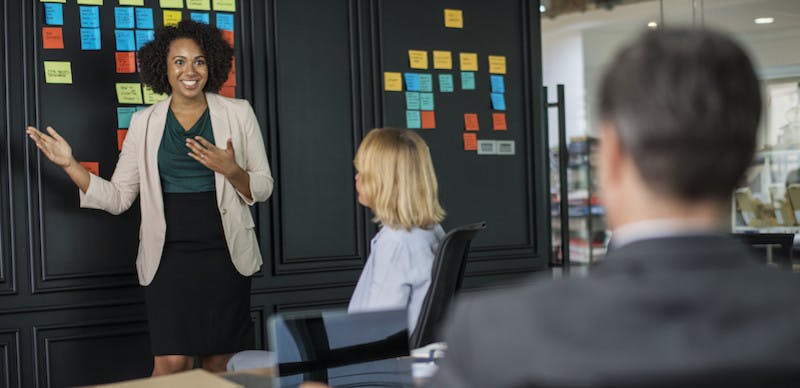 How to Enhance Internal Communication
Good communication is a key factor to achieve a good atmosphere at work. Discover how to create stronger relationships with our tips and tricks.
Employees are one of the most important parts of a company. It is essential that employees feel good in their working environment. This results in a more productive way of working. That is why having good internal comminucation is a key factor for a company.
What can you do to improve internal communication? Here we give you some tips and tricks to implement at your company.
Promote Dialogue
To start with, it is very important to promote dialogue between employees of every level. Like bi-directional feedback. It is also necessary for managers to behave as a good example since you cannot expect employees to do something that they are not receiving.
Spread the Company's Objectives
In order to reach the company's objectives make sure that everybody knows them. So the whole team is aligned and can reach the goals in the best possible way. It's really difficult to work on a strategy if you do not know the purpose. Remember: objectives need to be SMART (Specific - Measurable - Achievable - Realistic - Time limited).
Use the Available Technology
Nowadays, technology is what we use for our daily activities. So make sure you use these tools to their full extend. Do not plan long meetings if you can explain the same idea through a group chat, like HipChat, or a virtual call using Skype. In that way you save time by just giving the key message. Moreover, it is more efficient to share information one a more regular base. In that way the employees are up to date with the latest developments.
Another important method are surveys. It is a really good idea to send out surveys from time to time so you know how the employees are feeling. As a manager, you do not have to worry only about the business goals but also about the well-being of the people that help you to achieve these goals. You can create these surveys using MoreApp!
Listen to Everyone's Opinion
Last but not least, you can listen the opinion of all employees. The points mentioned above do not make any sense if this point is not taken into account. To be able to keep growing in an adequate way, you have to listen carefully to all the suggestions given. It does not make sense to ask for opinions if you do not listen to them.
Organise External Activities
If you want all these aspects to go more smoothly, organise external activities! Spending time with your colleagues outside the office will create stronger relationships which will ease up team work inside the company.
Try to implement these tricks if you want your company's atmosphere to improve. At MoreApp, this all works!