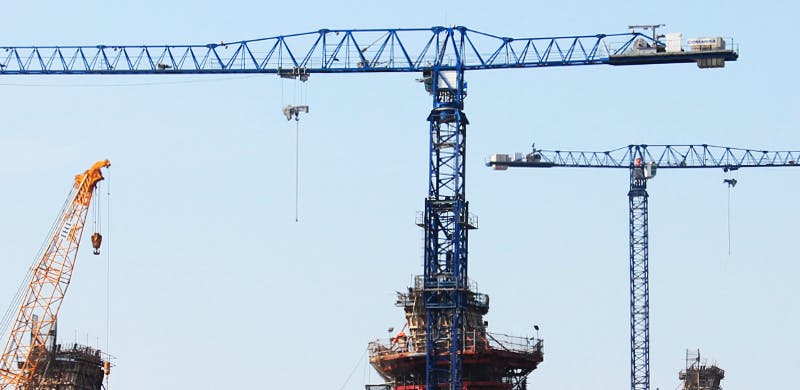 How Digital Maintenance Reports help Improving Processes
The Mexican company Groke digitised its maintenance reports. With the digitisation of their work processes they increased their productivity and generated greater insights.
Groke's core business is renting out and selling tower cranes of the brand Comansa. Among other digital tools, MoreApp is the software that fits their needs the best. The ease of modifying reports using the online Form Builder surprised the company!
Workflow Improvements
The company loves that they work with an application that their employees can use in the field. The app improves the maintenance workflow. How does the app help? For Groke it's important that reports are created in an automatic and easy way allowing them to use their time more efficiently. The reports show a summary of the executed maintenance work. 
"The data is sent quickly to both the employee and the customer. With MoreApp we get to improve our processes because we no longer have to scan and print our reports." - Victor
The five Benefits of Digital Forms
According to Victor, the advantages of having and creating digital forms are endless. He highlighted five for us:
Practicality for workers: they can fill out reports anywhere, even without an internet connection!
Ease of storage: all documents are automatically archived, avoiding loss of information.
Analyse information: being able to export data gives the company a database and the option to analyse information. 
Material savings: using a digital forms app helps the company reducing the amount of paper forms.
Security first: Thanks to MoreApp, the company captures information in a secure way!
Are you ready to improve your maintenance work processes? Start your free trial!