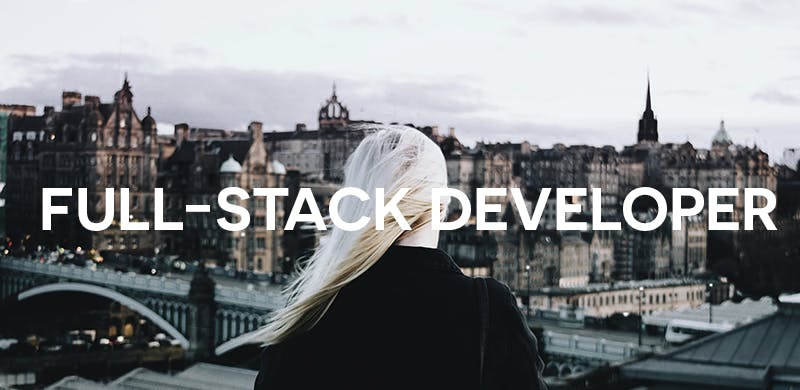 Job Offer in Barcelona: Full-Stack Developer (fulltime)
As Full-Stack Developer at MoreApp, you will develop using the newest techniques and contribute to the development of an awesome app and Form Builder.
What will you do?
You use your knowledge to contribute to MoreApp, the digital forms app that is used around the world. Companies such as KraftHeinz, Bolsius, RET and Nestlé work with our digital forms for inspections, surveys, work orders and time sheets. 
You get excited by hearing the word Full-Stack and can't wait to get started. As a developer at MoreApp you will be involved in the team and you will work on the development of the app and the online Form Builder. You're passionate about working with the newest techniques such as Angular2, Typescript, ES6/ES7 and NoSQL. Besides that, you're not afraid of the good old Java.
Our Culture
We are a startup with an open culture and maintain a perfect balance between technology and commerce. We are located in SBC Tarradelas (next to Sants Estació). We see our international colleagues every morning during our daily standup. We have an informal and flat organisational structure, so communication is done in a horizontal and direct way. We offer you the opportunity to work at home, we don't believe in the nine to five mentality and we value personal development. Do you come across an interesting hackathon or congress? We'll go there together!
Awesome colleagues!
Our team consists of 10 young and ambitious people. We have a competitive and more importantly enjoyable table tennis competition. Want to seal yourself from the outside world, with your own music? No problem, put in your headphone and blow past everything with the newest MacBook! We go out for an elaborate lunch once a month. Naturally, TechDays and the week are closed of with a drink. A visit to our colleagues in Rotterdam is also part of the deal. Successes and milestones are celebrated with the whole team! All in all, delightful colleagues to work with and a nice atmosphere on the workplace!  
What you bring to the table:
▪ You have a independent working attitude with a critical view.
▪ You master the whole spectrum: frontend, backend and design.
▪ You're able to work with Java, MongoDB, angular, Cordova, Google Analytics and you have a feeling for UX and UI.
▪ Knowledge and experience of databases and server management is a plus.
▪ You're experienced with the Agile/Scrum method.
▪ You completed a study in Informatics on bachelor level or higher.
Companies that already use MoreApp: