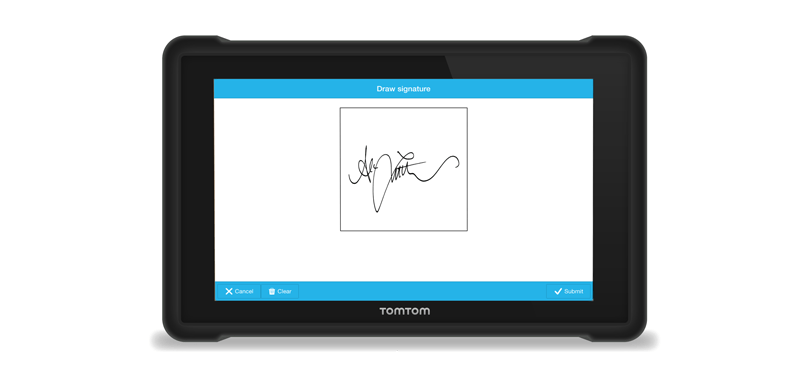 Forms app active on new TomTom devices
TomTom Telematics introduces a new series driver terminals, the TomTom PRO 827x based on Android. With Android TomTom moves from a closed to an open system. So also third-party apps can be added. MoreApp now works on the new TomTom PRO 827x series.
For businesses the link between TomTom Telematics and this app for mobile forms is very convenient. TomTom navigation and fleet management is used to see where the car is and where it should go. MoreApp forms are used to see what the driver did on what location. Drivers can bring the TomTom PRO 827x to the location where they deliver goods, fill out a MoreApp form and have it signed. The TomTom PRO 827x series includes new functionality that can corresponds exactly with what you want when filling out electronic forms:
camera for photos, videos and barcode
Location Services
touchscreen for signatures
Sign up for a free MoreApp trial account and try it yourself.