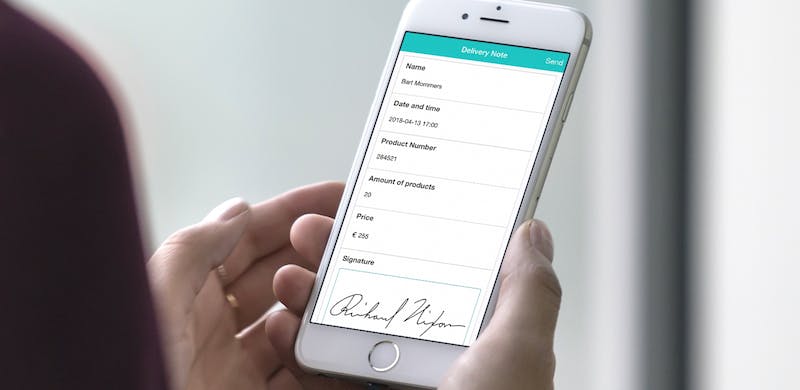 A Digital Delivery Note
Forget about using paper forms and carry out your delivery notes through an app with your smartphone or tablet, Android or iOS.
Since it is really important to ensure the correct sending and receiving of products, MoreApp app allows you to fill in a delivery not as easy as possible. The app automatically sends an email to the correct person with the proof of delivery.
A delivery note is a commercial document in which the delivery of a product is confirmed. This document is considered as a proof that the sending was successfully. In order to do so, the receiver of the product must sign it to assure the delivery of the products.
In such a document, you can find information like the product number, invoice number, price, receiver, sender names, and above all, the signature. Because this document is very important and it contains a lot of information, the fact of filling in a delivery note on paper. This is the reason why many firms switch to digital forms and become more time-efficient.
With MoreApp, the digital forms app, you can create different types of templates for delivery forms. The Form Builder is very easy to use and accessible for everybody. Furthermore, it offers a high variety of widgets, such as the Calculation-widget.
MoreApp allows you to personalise your forms with your own corporate design.
If you are interested in building a digital delivery note, Sign Up for Free!.