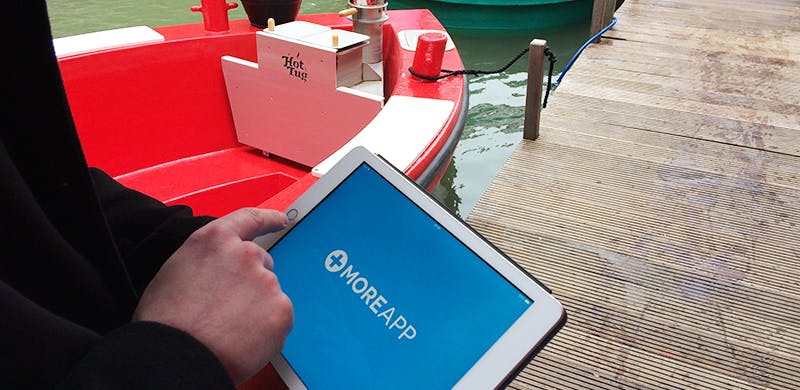 HotTug Uses Form App
The company HotTug, based in The Netherlands, uses a form app to rent out their HotTug. Why did they choose MoreApp?
Company
HotTug is a company from Rotterdam that has been producing, selling and renting out HotTugs since 2012. These are the first wood-fired hot tubs in which you can sail. These HotTugs are currently only sold among rental businesses. Customers can rent these HotTugs in cities like London, Rotterdam, Helsinki, Copenhagen and Zürich.
Forms
HotTug uses the form app for the rental of these HotTugs. When renting a HotTug, the renter must always sign a rental agreement using the form app. Photos of the condition of the boat and a photo of the receipt of deposit are also added to the digital rental agreement.
In the future, the company wants to use MoreApp during the production of the boats, which gives them more insight in the time that is spend on the different production processes.
Quote
"MoreApp is easy, simpel to implement, organised and I really like to work with it!" - Frank de Bruijn
Challenge
Previously, the rental agreements were filled in and signed on paper, which caused a lot of struggles. At the quay, there is no printer available and the company runs out of agreements, it's difficult to quickly get new ones. Besides that, they also had to retype the agreements into the computer.
Solution
It was a big step to change to digital forms, but after all, it was not difficult with MoreApp's form app. The target was to simplify the process for the customers by signing the agreement on an iPad. This gives the company also the benefit that the whole process goes a lot quicker and that all the data is properly sent to the computer. Right now, it is also much easier to analyse the data from the forms, which HotTug will use for its marketing campaigns.