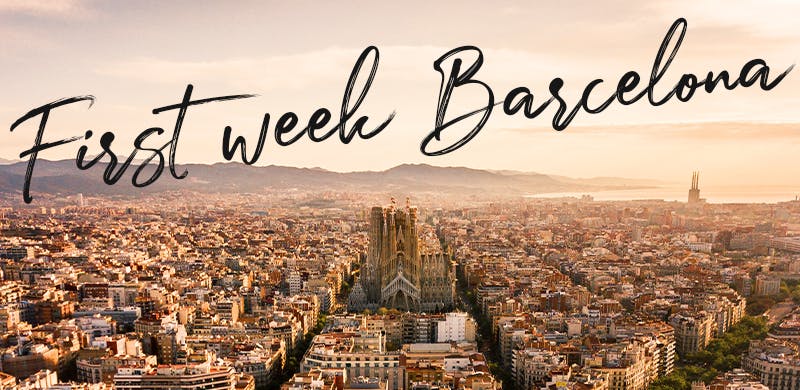 My First Week Experience at MoreApp Barcelona
Three new interns joined MoreApp's offices in Rotterdam, Berlin and Barcelona last week. Discover Elisa's first week impressions at MoreApp Barcelona. 
Last week, I started my internship as a Marketing Executive at the MoreApp Barcelona office. Curious to know how it went? I'll share with you my first week experience!
What Did I Do?
As it was the first day of my internship, I was a little bit worried about starting this new adventure. But I was also excited since I was happy to meet the team, discover the company and learn everything about MoreApp digital forms app!
Once I arrived at the Barcelona office, I received a warm welcome from all the team in a beautiful and cosy office full of plants, located in the heart of Gràcia. I also met Adele, the current Marketing and Sales Executive for the French region, with whom I will have the chance to work on the French market!
Throughout this first week, the team regularly provided trainings to me. Thanks to these training sessions, I have been able to get a better understanding of MoreApp, the Platform and my tasks.
What Did I Learn?
In a week, I have been able to learn a lot about the team and the Platform:
Values. MoreApp doesn't sell, but helps companies to digitise their processes in a fun, easy and secure way. The aim is to give the best support possible. Caring about the environment is also one of MoreApp's core values, and its eco-friendly solution encourages companies to work paperless!
Team. At MoreApp, I also noticed the importance of employees' well-being. Every opinion is taken into consideration and everyone has the opportunity to grow professionally and personally. The work environment is very enjoyable and I felt a lot of positivity at the office!
Digital forms. MoreApp's digital forms app is fun, easy to use, and completely secure. You can use your creativity to build work orders, inspections, checklists… and many other types of forms!
Tasks. I will be in charge of the Marketing for the French region with Adele, and I already know it will be a pleasure working with her!
What's next? I'm looking forward to working at MoreApp during these six months, learning everything about the company and getting to know all the team. Let the adventure begin!
Do you want to contact us? We would be happy to get in touch with you!