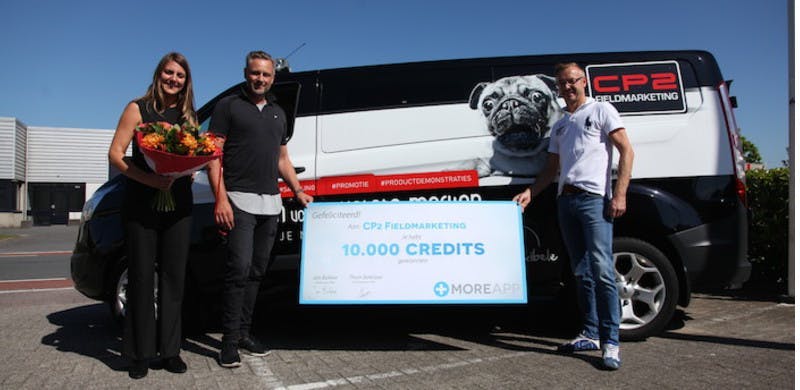 Real-time Reports for Field Marketing
Organized and quick insight with digital reports of store demonstrations, promotions, and sampling with CP2 Fieldmarketing.
Company
The Dutch CP2 Fieldmarketing designs, develops, and directs marketing campaigns. CP2 Fieldmarketing is a renowned and reliable partner for amongst others such as Jumbo, Vodafone, BelCompany, Kruidvat, Ziggo, Almhof, Douwe Egberts, Slam FM, and Ford.
Forms
The field coaches of CP2Fieldmarketingall gather feedback from the projects they run in the same way. Such as capturing the placement of advertising material of Milner cheese in Jumbo supermarkets for FrieslandCampina: an instruction plus taking pictures.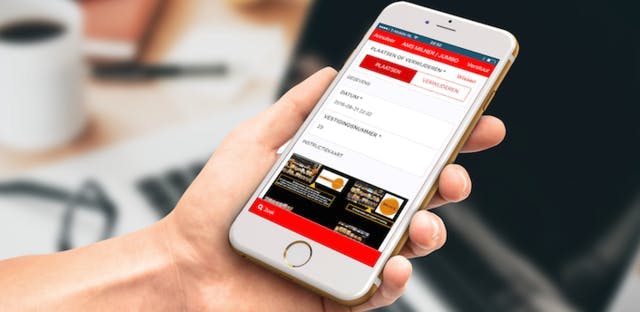 Quotes
"MoreApps Form Builder works just as convenient as MailChimp" - Christine Schouten" Organized and quick insight before, during, and after a project. It's a matter of just doing it!" - Ido Klein Breteler
Challenge
With over 800 field coaches CP2 Fieldmarketing lacked with flexibility, insight, and speed in collecting information on specific AMS projects and coaching programs. They gathered information with Excel files and separate pictures had to be added. 
Solution
Real-time results
With MoreApp CP2Fieldmarketinghas direct insight into its AMS Coaching Pathways projects. CP2Fieldmarketingchecks whether the material is properly installed and gives immediate feedback if it can be better.
Report the client
CP2Fieldmarketingcan now give the client direct feedback on the progress of the project.
10,000th user
CP2Fieldmarketing is MoreApps 10,000th user! MoreApp and CP2Fieldmarketing are both very proud and to celebrate this milestone, we made CP2Fieldmarketing happy with a check worth 10,000 credits!