MoreApp has a New EU-Based Email Service Provider: MessageBird
MoreApp is now working with a new email service provider: MessageBird, previously called SparkPost. Our MessageBird data centre is located in the European Union, meaning it falls under the protection of the GDPR. What does this mean for you as our customer? Read everything about this change in our blog.
At MoreApp we are constantly improving our security. One of the major changes we have been working on to improve our security is moving to a new email service provider: MessageBird. All transactional emails, this includes our product emails and submission emails, are now sent via MessageBird and no longer via Mandrill. An important update, especially for our enterprise customers. What are the advantages of this new email service provider for MoreApp's customers?
The main Advantages of an EU-Based Mail Server
What are the advantages of MessageBird for you as a customer?
MessageBird is EU-based
The security of your data is even better
Increased deliverability of emails
Our new feature the Custom Email Domain
New Feature Added: Custom Email Domain
MessageBird opens up possibilities for great new features. One of these new features for our Branch, Tree and Forest customers is the Custom Email Domain. With the Custom email domain feature, you can send emails from your company domain. The email address noreply@moreapp.com will be replaced by your company name, for example, noreply@companyname.com. This way your emails are consistent with your company brand and recognisable by your customers. Read more about how to customise your email domain in our Help Center post.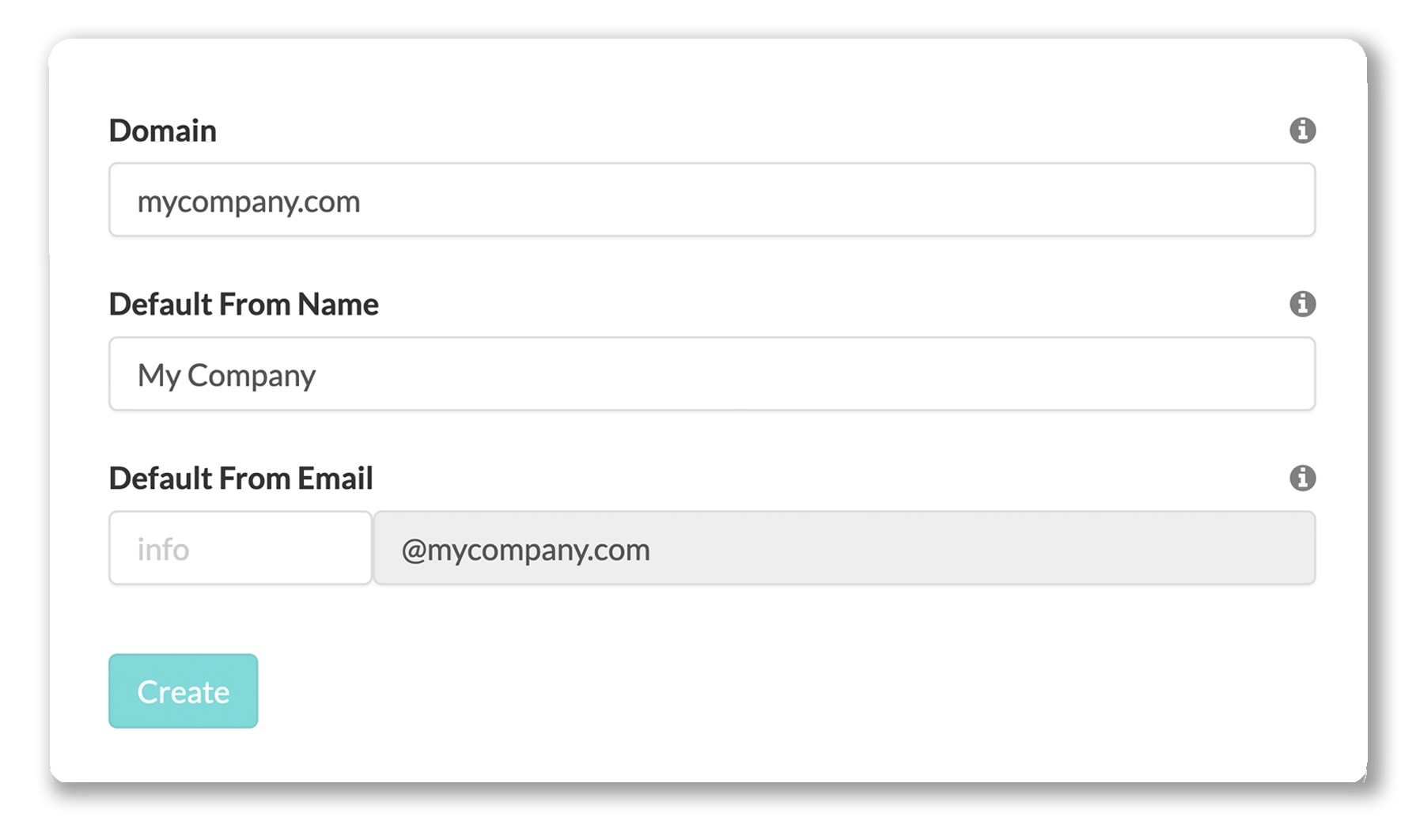 Important: As our customer, you don't have to take any action. All our product emails have gradually been moved to MessageBird and are now automatically sent via the new mail server.
Frequently asked questions about MessageBird:
What does this change mean for our MoreApp customers?
From now on you will receive product emails and submission emails from MoreApp via MessageBird. Our new mail server MessageBird is EU-based, increases the deliverability of emails and unlocks new possibilities and features in the near future. We have taken care of the entire implementation, so no action from you is required.
What does this mean for security reasons?
MessageBird is an EU-based company. Mandrill, our previous provider was based in the United States. With MessageBird we can ensure the security of your data even more.
Why has MoreApp moved from Mandrill to MessageBird?
The main reason to choose a new email service provider is the regulation being EU-based. MessageBird allows us to enable new email-related features. Keep an eye out for our monthly newsletter for important product updates.
What action do I need to take as a MoreApp customer?
As a customer, there is no action required. All emails have been moved to the new email service provider and are automatically sent via MessageBird. In case you use custom mandrill API keys, this is the case for Branding and Word integration, we will inform you via email when action is needed.
Read more about how we ensure the safety of your data on our Security Page. Do you want to find out more about our new features?