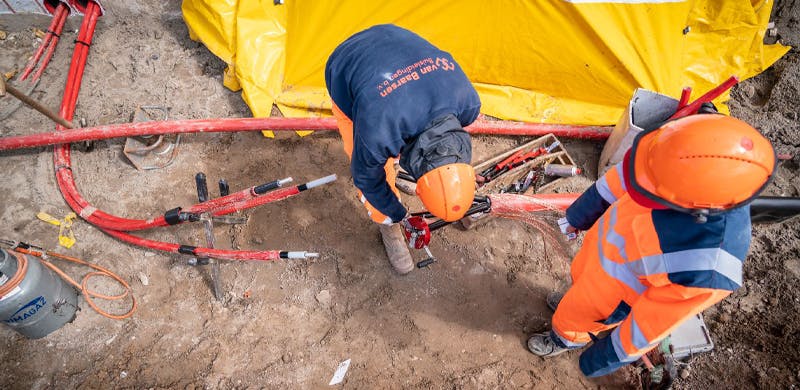 Efficient Equipment Management in the Construction and Infrastructure Sector
Paper forms are a thing of the past for Van Baarsen. Since they started working with MoreApp they have managed to save lots of time and they have been able to increase employee satisfaction. Van Baarsen is specialised in the field of underground infrastructures like pipelines and cables. Entering data used to take up a long time. With MoreApp all data is entered correctly and safely stored in one place. Discover how Van Baarsen uses MoreApp for their projects.
Van Baarsen is responsible for the construction of the underground pipeline and cable infrastructure for large utility companies in the Netherlands. Maarten is the Application Manager at Van Baarsen. We have interviewed Maarten to find out how Van Baarsen uses MoreApp in their daily activities.
Helping out Customers in Complex Environments
One of the major projects Van Baarsen is currently working on is the replacement of iron pipes in the centre of Amsterdam. Another major project is related to the energy transition, where the electricity grid needs to be upgraded. "We take care of the installation of underground pipes and cables for network operators, contractors and other companies. We have over 50 years experience and are fast, certified, sustainable and competent", says Maarten.
Van Baarsen was looking for a solution for digital forms. Most forms are completed on-site by technicians. "You can imagine it isn't very practical if you are working outside and you have a lot of paper forms to fill in", explains Maarten. MoreApp's digital forms definitely improved this administration work. "We now immediately receive all necessary data. No need to chase anyone to collect all the pictures and designs."
"Completing paper forms was very inconvenient for our technicians who are working mostly outside. With MoreApp we can collect all the necessary data easily."
Maarten
Application Manager Van Baarsen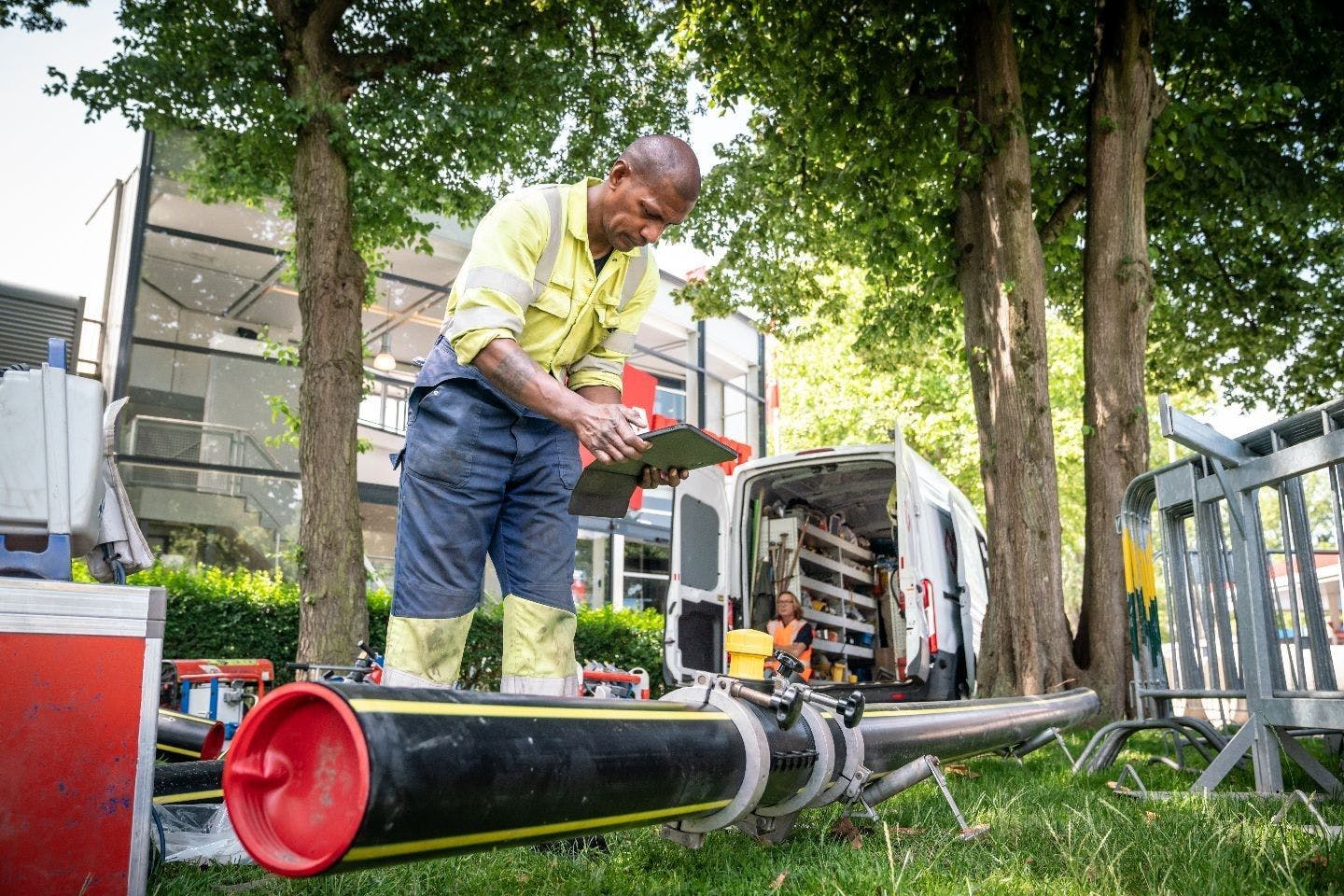 The Perfect Solution for Equipment Management
Which forms do they use the most at Van Baarsen?
Equipment registration form
Workplace inspection form
NTA guarantee form
Behavioural observation form
Work form gas
The equipment management form has been developed ingeniously. All the equipment such as pumps is stored elsewhere in the workplace. The form contains a barcode that links the equipment with the name of the employee. This way it is possible for the employee to sign the form digitally. MoreApp offers the perfect solution for digitising their equipment management.
"MoreApp is very easy to use and we can easily adjust our forms. Adjustments are done within a minute, it is the perfect solution."
Maarten
Application Manager Van Baarsen
Integrations for an Optimised Process
For an optimised process Van Baarsen uses the Google Sheet integration. This way all data is shown and updated in real-time. When the equipment is taken out of the workplace, the equipment will no longer be shown as available. Besides that Van Baarsen creates great reports with our Word integration. They have personalised their app with the Branding module.
"We are very pleased with the Branding Module. Our app looks professional and it feels like we have our own app."
Maarten
Application Manager Van Baarsen
Are you looking for a solution to simplify complex work processes? Get started with our digital forms and try MoreApp for free with our trial period.