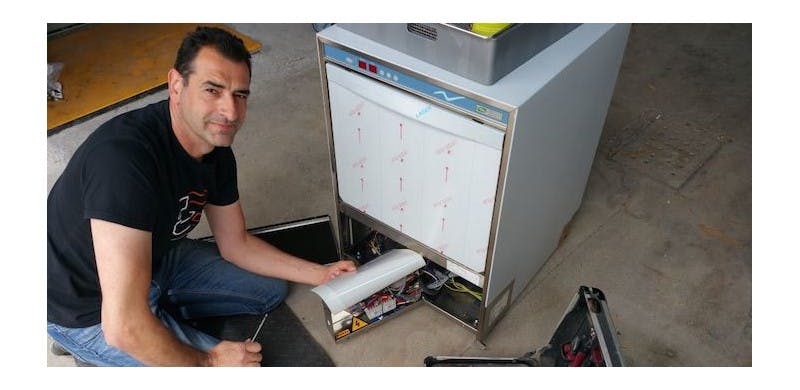 Digital work orders
"I'm always looking for simple tools that work and do not cost too much. That's because I do most of the things myself. Thanks to digital work orders I can always find every maintenance order."
Flanders Inox BVBA from Belgium delivers and installs dishwashers and stainless custom-made steel products for the food industry. Kurt Huyghe installs the products and is also responsible for the maintenance of the stainless steel (called Inox in Belgium) and dishwashers. The Q8 petrol stations with a Delhaize Shop & Go are equipped with Panos. Delhaize Shop and Go prepares and sells fresh sandwiches. Kurt: "From Q8 I get an email with the order and the order number with what I start every digital work order."
Simple work order
"With MoreApp I make a simple work order. I write down everything with the app on my Samsung Galaxy Note 4. I select the location and take notes and pictures of equipment what is not well maintained or is defective like a leak in the drain of the dishwasher. Q8 occasionally charges repair costs to the shop owner. They use my digital work orders to show what went wrong."
Digital archive
"I archive everything digitally, that's what I like about digital work orders. Everything is organized and every maintenance order is easy to find. It sometimes happens that the shop owner is not present. If he might think that I was not there, the digital work order proves it. I scan the barcode of the dishwasher and ask for a digital signature. I also use the form as a delivery receipt. If I sell soap for dishwashers, I note the number of bottles on the work order and send it to the shop owner."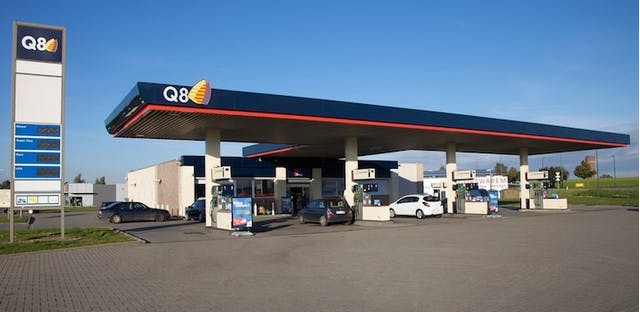 Work instruction
"After I clicked the 'Save' button, l know that my digital work orders never get lost. Before I worked with MoreApp I used to scan all paper work order during the evenings. Now I know for sure that I earn something after a day of hard work. I work with a mechanic who helps if it gets too busy just for me. Without MoreApp we were sending each other lots of emails with the job description, photos and a scanned work order. I never exactly knew when he got the job done. Now I send him a work instruction with MoreApp and I see right away when he entered the digital work and there is no discussion about the number of work hours and driven kilometers. I also added the search function to the app, so I can access digital work orders if I find out that I forgot to add a used component."
HACCP certification
"Last I decided to add some extra checkpoints to the form. It was done with just a few clicks. Lately I got an order to inspect the kitchens of 12 Q8 stations and for this, I will build an inspection form with MoreApp. In that way, the gas stations have everything fully prepared for HACCP certification. Before starting to use MoreApp digital work order forms I also tested other tools, but I found them all to be too complicated. These tools have too much unnecessary functionalities. I was looking for a digital work order that I can build exactly as I want."
"The price per digital work order is justified because one pressing form is more expensive than one MoreApp credit. I see it this way: MoreApp makes a nice tool which is sold in per piece, so everyone pays exactly for what he / she uses."