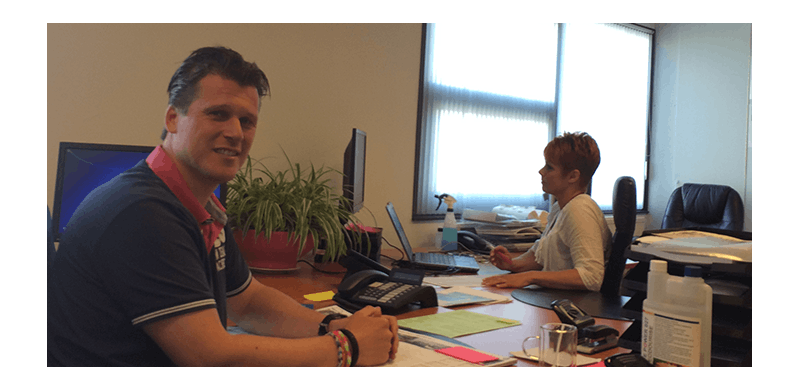 Digital work order
Cleaning specialist Marcella, based in The Netherlands, is very positive about the quality and ease-of-use of MoreApp. Barry La Pierre tells us about how they use a digital work order.
Barry: "Our customers are mainly housing associations, municipalities, schools and offices. Besides the regular work, we also receive incidental work such as removing graffiti. We used to get this work through email or by SMS. This was not the best, so I searched for a digital work order."

Fun to work with
"We expanded the number of MoreApp users rapidly, we prefer to work with MoreApp as much as we can. For each housing association, we build a form. Once they need some cleaning done, they fill out a form in the app. Right after that, I receive an email. Because of MoreApp, we receive all the work order in the same standard format. Beside that both parties have a copy of the order, so there is no discussion about it afterwards. Our subcontractors also work with the app. When a job has been done, they fill in the address and the number of hours they have worked in the time tracking form. I use this data for the invoice."
Simple
"The platform of MoreApp works great. We quickly create beautiful layouts of our work orders. In MoreApp you see exactly what the form will look like on your tablet. Dragging elements in the form works great. Easier than this is not possible. We can issue an unlimited number of forms to an unlimited number of users and there are no monthly obligations associated with MoreApp. If the number of credits that we consume rises, it means that we get a lot of new work! There is a clear overview of our consumption in the platform, so there are no surprises at the end of the month."

Fully digital
Marcella is thinking bigger in terms of digitalization. Barry: "We see many opportunities in addition to the digital work order. With MoreApp we can realise these thoughts. Like sending work instructions to subcontractors and colleagues. The person who receives the form can complete it themselves. Next to that we also want to digitzile our quality control in the future."
Read the review of FCO Security that also works with digital work orders.