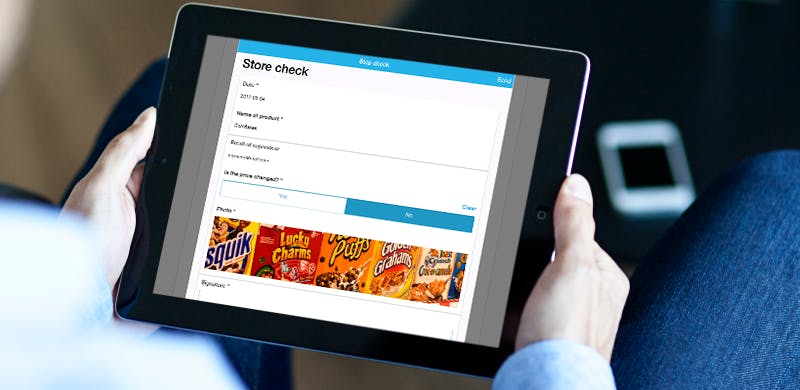 Digital Store Check App
Still using tons of paper for the store check? Tired of wasting so much time? Save time and money with the Digital Store Check App!
Getting on the digitalisation track is never late. Better to say – it's about time! The use of paper forms is not only about wasting time on processing forms, it also increases your budget because of both material and printing costs. You can easily simplify your store check process with help of MoreApp Digital Store Check App.
If there are any modifications, you immediately get the up-to-date version of the form. No internet at the location? No worries! The App is working offline, so internet connectivity is not necessary. As soon as you get the internet connection, all your filled in forms will be automatically sent.
Thanks to MoreApp, store check is becoming fast, easy and low cost! With help of the Form Builder, you can create a store check form, which perfectly meets your needs. Save time on processing the forms after the store check – export data to Excel
, Google Sheets
 or OneDrive
. Also, our great variety of widgets gives you the opportunity to implement such functionality as:
Add photos and videos to your form
Scan barcodes
Sign digitally
Add pins to maps or images
Send emails with personalised PDF reports
Add logic to your forms
Want to know more? Check out the MoreApp Platform
 and try the widgets!