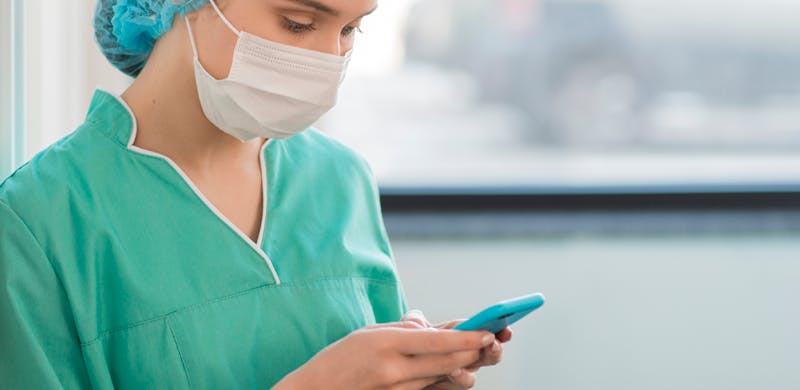 Better Healthcare Service using Digital Forms
Grupo Soul, dedicated to the development and innovation of healthcare technologies, has optimized the management of patients and nurses through digital forms.
Grupo Soul is a business group from Colombia that offers patient healthcare, as well as scientific support and training. It has an excellent quality in the provision of services, from patient programs to the development and innovation of technologies applicable to health.
Within the group, there are different companies:
Soul Medical offers follow-up services to healthcare personnel in order to prevent infections or complications during their working hours with the patients.
SAI is dedicated to personnel training, sample collection, e.g. covid testing and vaccination.
S.A.R.A offers services to different pharmaceutical laboratories and guides patients on how to access the medicines they need.
Customized Forms
The main challenge faced by Grupo Soul in collecting patient details was the lack of internet connection in some areas of the country. Thanks to MoreApp, they can fill out the information in real-time and offline!
Currently, they have different types of forms, which are designed based on the needs of each client. All forms are created by Andres, the 'superuser' of the Platform, who leads the project together with MoreApp.
They have forms for nurse management, forms for patient management, and forms for adverse events. This last one is very important to keep track of the side effects or problems that occur during the treatment.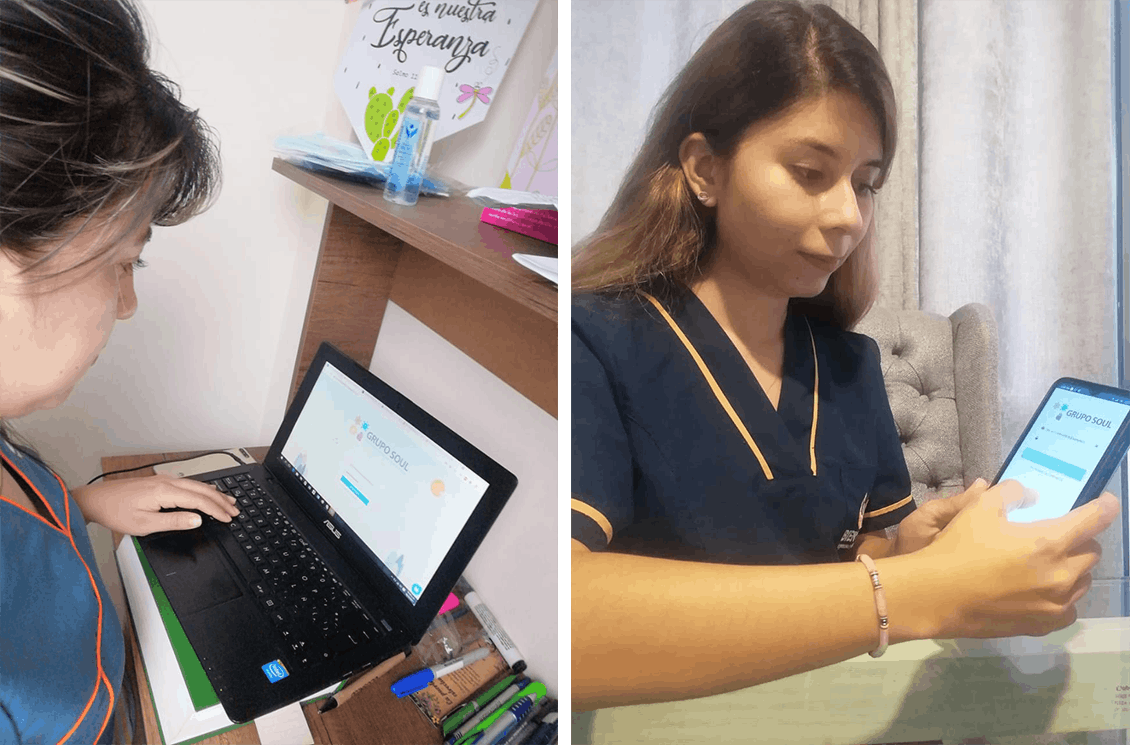 Immediate and Centralised Information
The group decided to use MoreApp because it's a solution that gives them the possibility to work in online and offline mode. Another plus, when choosing MoreApp, is the option to digitally sign forms.
MoreApp is the main data platform for Grupo Soul, as all the data is stored in real-time and can also be downloaded when needed.
The simplicity of the tool has made it easy to use for the whole team. Being able to work digitally is a great advantage for them because, at times, they need to visit 4,000 patients a month.
The nurses, who visit patients all over the country, send the details to the responsible person in real-time. In addition, a customized PDF report is generated according to the desired format.
Grupo Soul exports their data to Excel, and they have integrated their forms with other services, such as OneDrive or Google Sheets, to improve their internal quality processes.
Resources and Time Optimisation
Since Grupo Soul started working with MoreApp, they have noticed savings, especially in time. With the use of digital forms, times are optimized spending less time on each report.
Currently, the process is much more simplified and there is a huge saving on paper. Grupo Soul wants to protect the environment and work more sustainably. We help them reach this goal with digital forms!
"I love MoreApp for the optimization of time and resources it brought us. The MoreApp Platform is a central place to handle all of our work processes! Automatisation is saving time for the workers." - Andres Forero
S.A.R.A. has been using MoreApp for several years and has gradually expanded its use throughout the rest of the companies in the group.
To fully personalize the tool, Grupo Soul has acquired the Branding module. Now, they work with their own app, with their logo on it!
Do you also want to automate your processes? Start a free trial now!