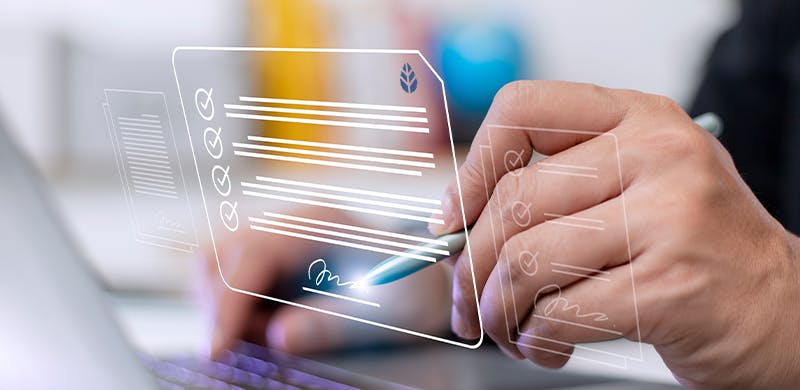 What is a Digital Form?
Using digital forms, the electronic version of paper forms has many benefits. Going digital saves your company time and money. Another great advantage is that it reduces the amount of paper that's being used. With MoreApp's digital forms, you can access all forms from any location and you can use our forms both online and offline. Last but not least, you can easily modify your form online.
Filling in forms electronically on your computer or mobile devices eliminates the costs of printing, storing and distributing paper forms. Forms can be filled in immediately and data will be received in real-time. With our widgets, you can create any digital form in no time. By making fields required, you make sure to collect all the necessary data. In case you need a signature, you simply add the Signature-widget to your form to get your form electronically signed and approved. Discover more about the benefits of digital forms and how the use of digital forms can improve your company's processes.
Why Go Digital?
By converting to digital forms, you will have access to a huge variety of amazing features. Some of these features include sharing live location, taking and adding photos, making instant calculations, time-tracking and barcode scanning. We have numerous amount of widgets you can use for your digital form. A digital form can be accessed on any type of smartphone, tablet or desktop.
With digital forms, data can be organised easily. You can collect and organise data such as location, personal details, address, or other important information. All data is managed and stored in one place and users can access data at any time from anywhere. Security is MoreAp's highest priority and we are ISO 27001 Certified.
What Are the Long Term Benefits of Working With Digital Forms?
Digitising your forms allows you to store all your collected data quickly, efficiently and in an organised manner. Your company will benefit from these changes by saving time and money and as a result, the productivity and efficiency of daily tasks will improve.
Why MoreApp?
At MoreApp we always go the extra mile when it comes to providing our customers with what they need. Our Development Team is constantly improving our software. Therefore, we are always happy to hear your feedback about our app, Platform and Web App. Our broad variety of features means that MoreApp is suitable for companies and organisations in every industry.
Some of the features you can expect:
Great variety of widgets to use for photos, electronic signatures, locations and more
Send out personalised emails and reports
Make use of our free API to integrate MoreApp with your other tools
MoreApp is mostly used by customers working in industries like construction, health care, the automotive industry, agriculture, industrial companies, off-shore, fashion, education and the public sector. You can find ready-to-use templates for each industry on our website.
At MoreApp we set high standards. Our product is of high quality and we strive to deliver the best possible support and customer service. In case you have any questions about your digital forms you can check out our Help Center. If this doesn't answer your question or if you would like to receive extra assistance, we are happy to help. You can always reach out to us via chat or send an email to support@moreapp.com. We also provide you with the latest tutorials and step-by-step guides which make it easy for you to create your desired digital form.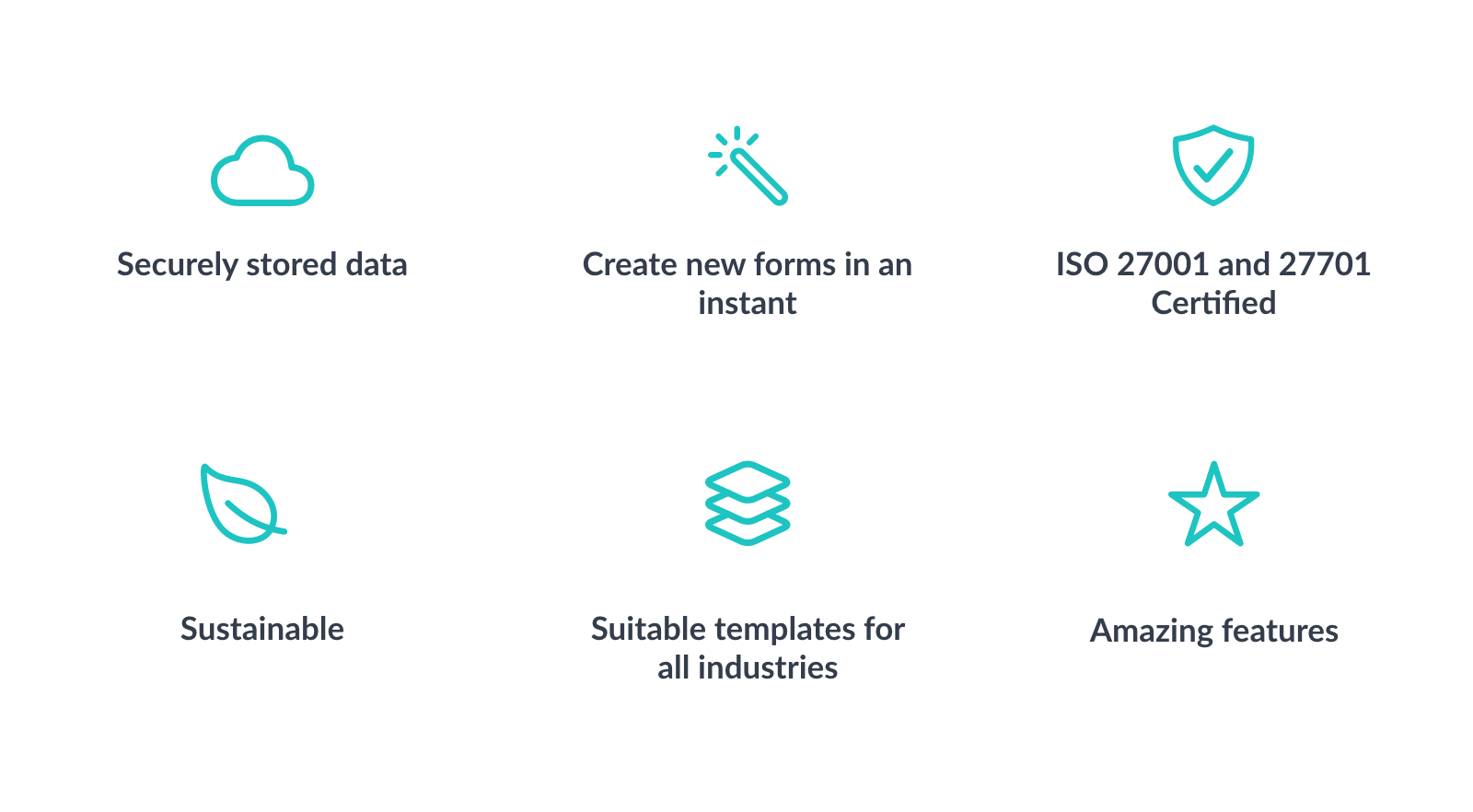 We Save Trees!
By going paperless, your company chooses a more eco-friendly solution. Reducing the amount of paper being used contributes to a more sustainable way of working. By joining us today you will help save thousands of trees, tons of water and reduce the usage of dangerous chemicals. This will give your company a much greener carbon footprint!
Start the change today with our free trial period!
Convert your paper forms into digital forms to save time, money and contribute to a better planet.