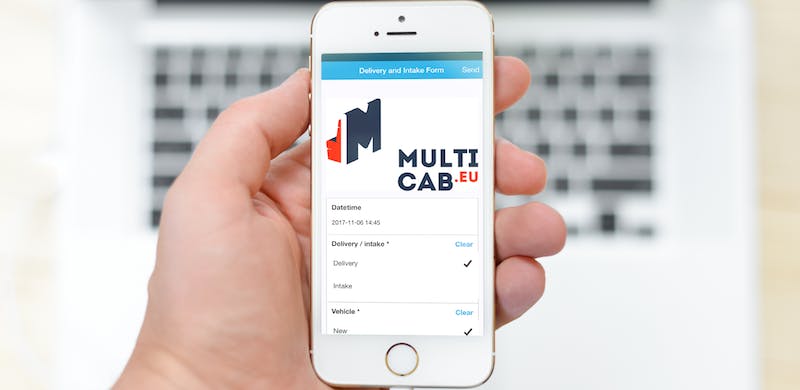 Delivery and Intake App for Vehicles
Thanks to the digital delivery and intake form Multi-cab.eu saves 10 minutes per vehicle.
Company
The Dutch company Multi-Cab.eu develops and assembles double cabins in vehicles. Multi-Cab.eu has a safe, comfortable and functional belt application for every kind of company car. In addition, Multi-Cab.eu works together with certified installation partners.
Forms
The form used by Multi-cab.eu are a vehicle receipt form, alias a delivery and intake form for vehicles. At the arrival of the vehicle, details are listed and the vehicle is checked for any damage.
Quote
"MoreApp works efficiently, is clear and saves us a lot of time! MoreApp employees are friendly and come almost immediately up with a solution." - Willem Bax.
Challenge
As soon as a vehicle came in, a form was filled in manually, copied, scanned and sent to the customer and Multi-Cab.eu. This process took a long time and if there was damage it was not documented.
Solution
Thanks to MoreApp, Multi-Cab.eu works with a form which is complete and saves a lot of time. The form now also contains photos including markings indicating the damage. If the form has been filled in, Multi-Cab.eu and the client will receive the report immediately. The company saves 4 hours per week on extra administrative work with the delivery and intake app.