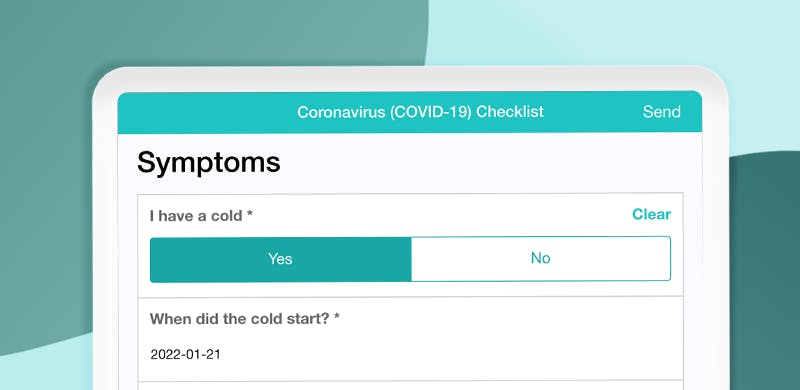 Our Ready-to-Use COVID-19 Templates
New restrictions and health measurements come into place regularly. With MoreApp's ready-to-use digital forms you are more than prepared for these changes. You can easily adjust your digital forms to these new standards or create new forms in an instant.
At MoreApp our aim is to make your life easier. Whether you are in search of a health symptoms checklist or a COVID-19 cleaning checklist, we got you covered. We have created new ready-to-use templates that can be applied in several countries. Or create a completely new form with our Form Builder.
Advantages of Digital Forms
Digital forms give you the flexibility that you are looking for which paper forms can not. Get started with one of the following templates:
COVID cleaning checklist
COVID test form
Numerous big companies have been working with MoreApp's COVID-19 templates. Companies like HelloFresh, TestService.nl and Facilicom have managed to automate health-related processes. They receive detailed reports that help them monitor the health of their employees. With digital forms, you also reduce the amount of contact between people. This is by far more hygienic than working with paper forms.
Our Recommended Widgets
When you are creating your own digital form with our Form Builder we recommend using some of the following widgets:
Checkbox-widget: Allow your user to check things off the list.
Text-widget: Fill in all required personal details and information.
Radio-widget: This widget allows you to give multiple pre-defined options.
Signature-widget: Get your form signed with an electronic signature.
Find more information about how to use our widgets in our Help Center.
Are you looking for a digital solution and want to start working with MoreApp's digital forms? Try any of our plans with our free trial.