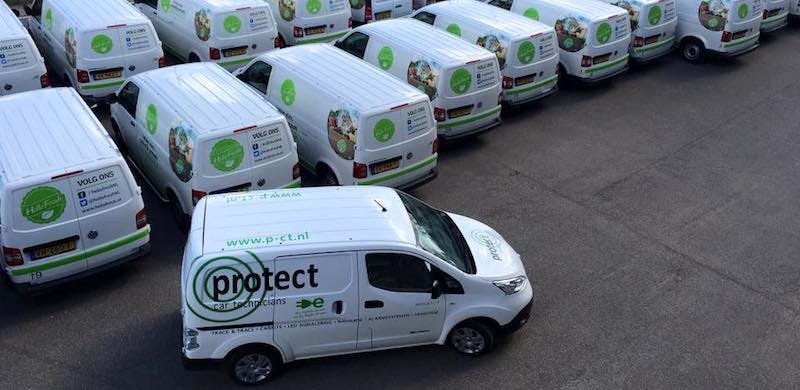 Build a Digital Work Order
Xanne Linsen is 'hooked' on MoreApp! "It's easy to build your own digital work order."
Company
Protect Effect has been supplying advanced automotive electronics such as alarm systems, track & trace systems, and fleet management systems for 25 years. Protect Effect for example; installs the smart card systems in trams, buses, and metros in Amsterdam.
Forms
The work order app is used by Protect Effect for the incoming of new work orders. The digital work order is completed during installation and includes information such as the VIN number and license plate, scanned barcodes of products that are used, photos, and a signature of the customer.
Quote
"I love building new work orders. The workshop from MoreApp was useful, we really went more in depth. MoreApp's team is fast, precise, enthusiastic, and open-minded. It's nice that there are no waiting periods." - Xanne Linsen
Challenge
Protect Effect was looking for a work order app to precisely register serial numbers, license plates, and mileages. Registering the correct serial number is important for giving service or fixing a malfunction. Before, it took Protect Effect a lot of time looking for a paper work order in their many folders and finding out what exactly was written down.
Solution
Now immediately, a readable PDF arrives at the office so that Protect Effect can send the invoices 4 days earlier. The VIN number is locked on 17 numbers in MoreApp, so fewer mistakes are made.