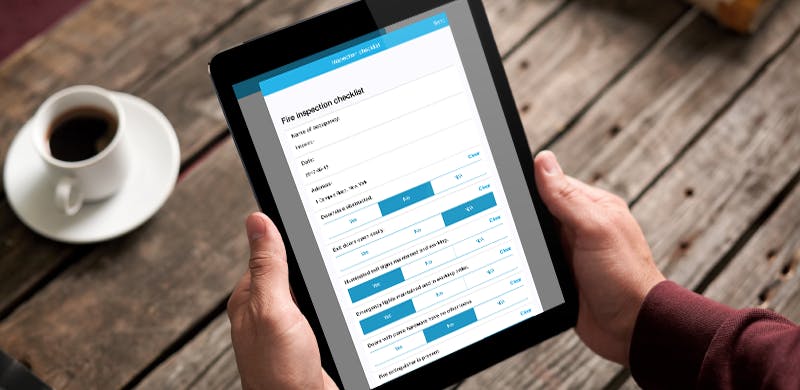 The Best Digital Forms App for Inspections!
All companies use different forms to collect any type of data from surveys, work orders, inspections and many others. What if you had an opportunity to do it faster and easier? Well, here it is – Digital Forms App from MoreApp!
Companies used to cope with the paper forms, which caused such issues as high costs of printing and processing, not to mention the huge amount of time needed! Workers had to spend so much time on receiving, filling and sending the forms, so the productivity was increasing noticeably. For these reasons and thanks to the digital transformation, there are more facilities and MoreApp gives you the perfect solution to these problems: the MoreApp Inspection App. If you are still one of those, who uses paper forms for inspections – it's time to go digital!
An Inspection App is the way of working with much higher productivity than paper, in addition to having lower costs. Also, it doesn't require so much time to process all the forms, because you can integrate MoreApp with the software you use and also import your data from Excel
 and Google Sheets
. It also has the advantage that you do not need to have internet connection all the time since the App works both online and offline.
 Thanks to the Form Builder you can make your own forms (work orders, inspections, reports, etc.) in a simple and fun way in a matter of minutes. With a large number of widgets that we offer you can perform unique functions for your Inspection App such as:
Add photos and videos to your form
Scan barcodes
Sign digitally
Send emails with personalized PDF reports
Add logic to your forms
Personalise your forms in accordance with your company style
Want to know more? Check out the MoreApp Platform
 and try the widgets!