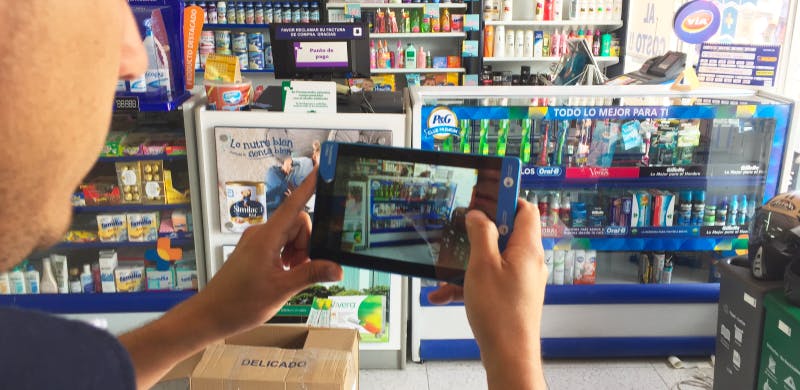 Audit and Point-Of-Sales Check App
Do you want to significantly improve your auditing and Point-of-sale process? Use MoreApp as your personal auditing and sales tracking App just as EASY LM!
Company
EASY LM is a Colombian marketing and trade agency dedicated to implementing marketing strategies, it focusses on all kinds of distribution channels in several countries. With close contact to its clients it tries to develop, implement and audit marketing strategies with the aim of increasing sales and effectively positioning the clients product within the market.
Forms
Tracking and point-of-sale (POS) display forms are mainly used by EASY LM.
Tracking: Used to measure previously determined Key Performance Indicators to evaluate the marketing strategy's progress for a specific distribution channel.
Point-of-sale: Used to capture and support the assembly of POS displays.
Quotes
''Thanks to EasyCheck*, capturing data became very easy and reduced the processing time of audits with approximately 10 days. We now use EasyCheck for 50% of our activities'' - John Anaya
''Performing in-store audits digitally helps us bill the customer significantly faster and we therefore have a better cash flow'' - John Anaya
*EasyCheck is MoreApp's mobile application branded for EASY LM's use.
Challenge
Originally, EASY LM used to carry out its activities by filling in and processing paper forms manually. It took two different employees and an average of ten days to process the forms.
Solution
Minimising the Time Is Takes to Capture Data
Thanks to the reduced processing time and realtime data capture, EASY LM now saves up to 10 days of processing and can finalise an audit within a day. Apart form that, EasyCheck has now become the company's solution to simplify the processing of capturing and managing data and facilitates the configuration of its performance tests.
Improved Cash Flow
Due to the reduced billing time EASY LM was able to significantly improve its cash flows and thus giving a more consistent financial position.