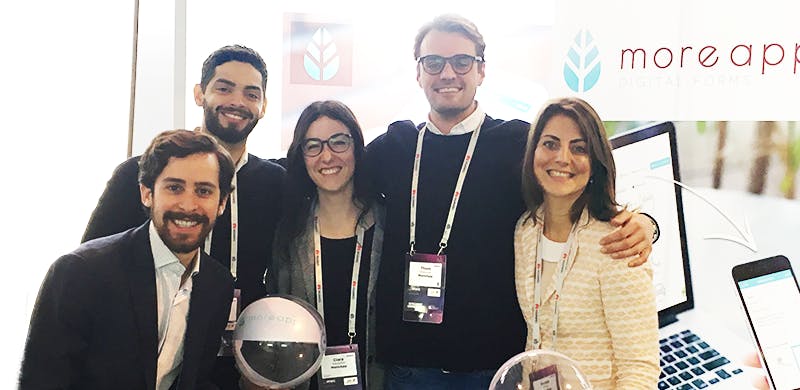 MoreApp at the Mobile World Congress 2019
MoreApp was present at the Mobile World Congress 2019 in Barcelona. Different entities, including public people, had the opportunity to meet us and be amazed by our App.
The Mobile World Congress fair (MWC)
Last week took place one of the most important events in the digital sector in the world and the best in Spain, the Mobile World Congress (MWC). It was held from February 25th until February 28th in Barcelona. This year the event closed with a new record of 109,000 attendees from more than 200 different countries!
The MWC goes beyond becoming known as a company and being up-to-date with new and future trends in the technology market. It also incorporates conferences given by industry leaders representing organisations from different origins. Each year, numerous executive directors from different telephone companies, producers and suppliers from around the world participate in this event. Companies such as Xiaomi, Sony, Telefónica or LG carried out presentations to publicise their latest innovations.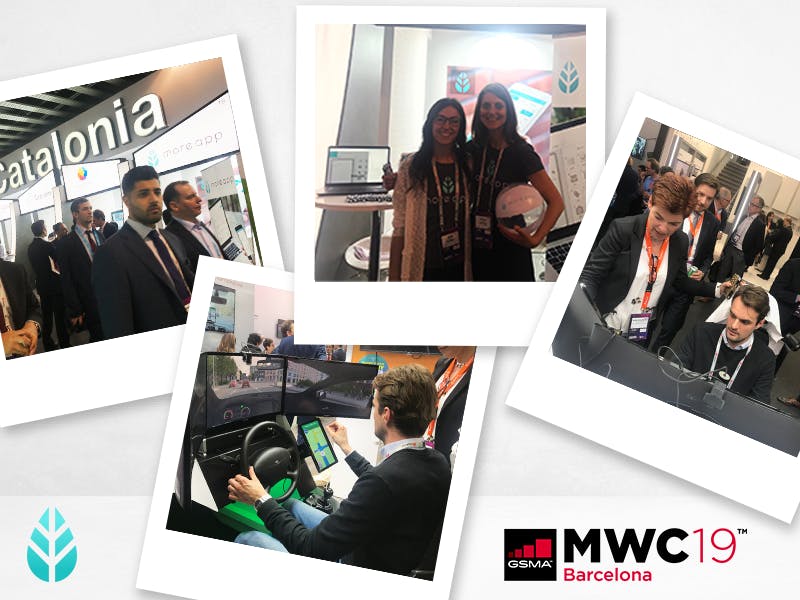 This year, the MWC focused on hyperconnectivity and the effects of artificial intelligence, on 5G networks and on development beyond mobile devices. The most interesting innovations at the event were the 5G devices and the first folding mobiles of the market. Technology lovers could attend more than 100 interactive demonstrations and access practical experiences that allowed to understand how these innovations affect virtually all the aspects of our lives in the areas of entertainment, industry, transportation, public services and the environment.
MoreApp
It was a pleasure to be invited by La Generalitat de Catalunya, once again, to have a stand within their area. We were located in Hall 4-5, at booth 19 of Area CS20.
Our colleagues from Holland came to Barcelona to attend the exhibition at the Mobile World Congress. From our stand, we were able to contact and meet many people interested in our App.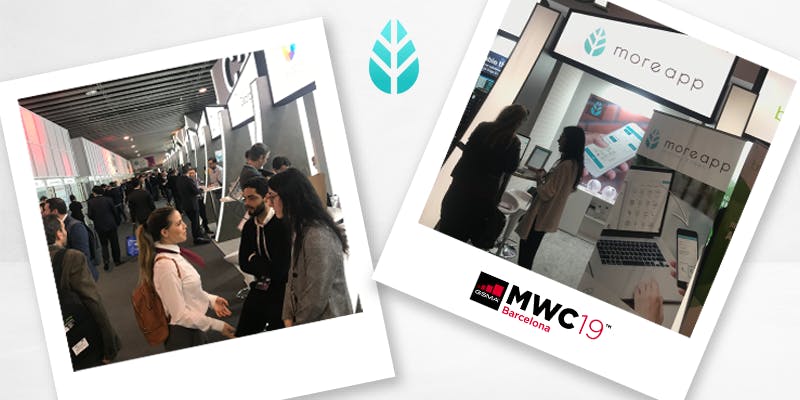 It was a huge success! Our Product Genius, Arnau, even spoke with the President of the Generalitat, Quim Torra!
Being there was a great opportunity as companies from different industries and countries were interested in MoreApp to improve their business and we were able to present them our innovative product. It is an experience from which we could learn a lot in all aspects, for example, the fact of improving our international networking skills and getting to know the latest innovations and the most advanced technology of more than 2,400 exhibitors.
We will be happy to repeat the experience next year!